Second Annual Best of the San Francisco Bay Area Music Scene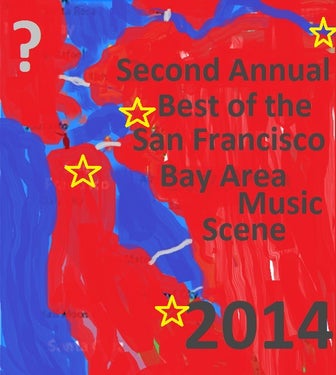 I'm very proud to present the first of two possible "Best of 2014" shows. Starting the day after Thanksgiving, it took me over two months to gather the responses I needed from respected local musicians and also to collect the piles of good music they suggested in order for me to make my playlists.
Over two dozen artists from Oakland, SF, San Jose, Stockton and Sacramento nominated over 35 recordings from 2014 (or late in 2013) by their favorite local artists. Notable participants include Shannon Shaw of Shannon and the Clams, Sonny Smith of Sonny and the Sunsets, Dave Dondero, Bart Davenport, Hot Lunch, Tom Heyman, Hard Girls, Tony Molina, Cocktails, Happy Diving, A Million Billion Dying Suns, Songs for Snakes, Peace Creep, and Doctor Popular!
Nominees included Sun Kil Moon, Christopher Owens (ex-Girls frontman), Wilde Eyes SF, Once and Future Band, Cables & Arms, Void Boys, Cool Ghouls, Musk, Paula Frazer, James Finch, Jr., Virgil Shaw, Davey (Berkeley), Monster Treasure, The Croissants, and more! There was so much overlap and mutual love, it gave me warm fuzzy feelings all over.
My only question is this: Is there anything good happening in Marin?!?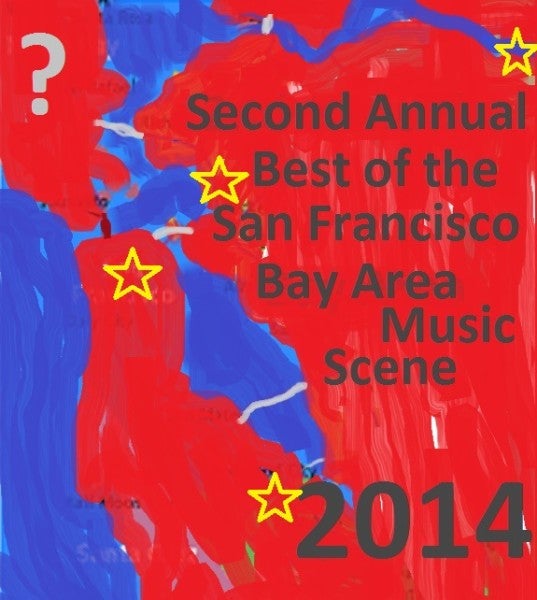 My personal favorite discoveries were:
Hard Girls "A Thousand Surfaces" on Asian Man Records
Cool Ghouls "A Swirling Fire Burning through the Rye" on Empty Cellar Records
Happy Diving "Big World" on Father/Daughter Records - with a LOUD/great live show
I'm particularly surprised that current resident Bob Mould did not get any shout-outs for "Beauty and Ruin" on Merge.
The show starts off mellow and proggy, and then gets more raucous, heavy and noisey as things progress. I STILL have a pair of tickets to give away for Tony Molina's Noise Pop Show at the Rickshaw Stop on Thursday, February 26th , so hit me up via Twitter or Facebook and tell me "Gimme those Tony Tix!" before February 19th for a chance to win!