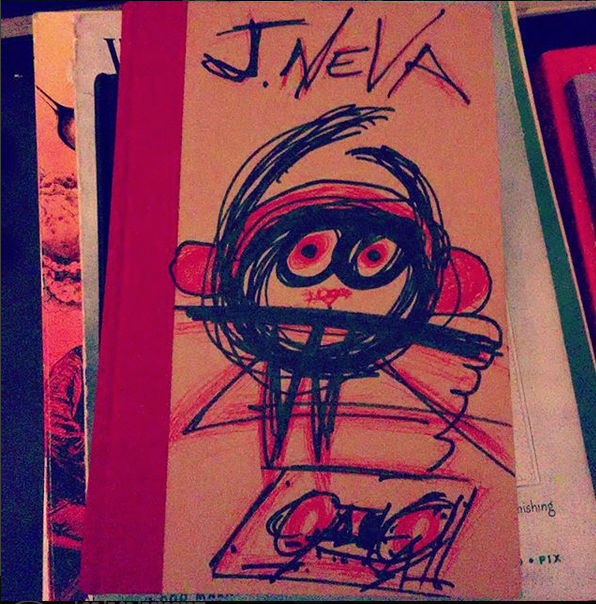 We've got lots of classic and new Bay Area music to share including music from The Coup, a classic DJ routine from DJ Purple Pam (RIP!!!), Lyrics Born, Gina Madrid...
Go see Sorry To Bother You!!!
It's great.
Also stay tuned for DJ4AM vs CaptJrab (www.instagram.com/captjrab) and new music from Rich Mahogany & Sticky Ricardo!!!
Ayo! I'm hosting @opal_heights tonight on @bffdotfm!!! Best frequencies por vida! Got a ton of great #BayArea #HipHop and #Electronic #music for dat a$$ including music by some of the peeps in the most fine film Sorry To Bother You!!! (The Coup, Gina Madrid, Lyrics Born) Go see it!!! I'll also be playing cuts by @captjrab, DJ Sticky Ricardo, Rich Mahogany, L'Roneous, 3rd Sight and a special flashback to DJ Purple Pam at the DMCs back in the 90s with that mind-blowing titty scratch, if you don't know, hit up you tube and RIP to a legend... #tunein tonight from 10pm-midnight and catch the archives on bff.fm search Opal Heights. Big up to @denleymusic!!! If you're at Smart Bomb in Oakland tonight you can hit him up at the merch booth😎the #Vampireonapony#Network has some exclusive #cassette #tape releases there tonight!!

Playlist
Soundcheck... Intro...Wutcha Really Want (TrickyMuggsDameGreaseBootleg) by Jason Nevermind aka JNeva on

Straight to Tape Dub Opal Heights Exclusive

(The Vampire On A Pony Network)

Mystic w Maniac & OhmI by MCStravick on

Meditate

(Tape)

Beat Tape Excerpt by Baghead on

Baghead

(Bandcamp)

So Groovy by DJ4AM on

City Of Industry (Return Of The Creepy Groovy)

(The Vampire On A Pony Network)

CaptJRabb Vs DJ4AM by CaptJRabb & DJ4AM on

Opal Heights Exclusive

(Opal Heights Exclusive)

Friday The 13th by Mophono on

Digi Single

(Change The Beat)

Guns by NIck Andre and Lateef on

Digi Single

(Soundcloud)

En Camino by Waystation F/ Gina Madrid on

Rememory

(Soundcloud)

We Are One by Gina Madrid F/ Naima Shaloub on

Digi Single

(Soundcloud)

Incense (Jimmy Jay Bootleg) by Jason Nevermind aka JNeva on

Deep Thoughts V2

(The Vampire On A Pony Network)

Little Happy (Ramped Ver$ion) by MC Dopestyle & DJ4AM on

Happy Fools In Little Pools

(The Vampire On A Pony Network)

Funky Hit Records (DJ4AM MIxxx) by Lyrics Born on

Bootleg Edits 4 DJs Hip Hop Edition

(The Vampire On A Pony Network)

Bangladesh (DJ4AM Bootleg Mixxx) by The Zap Tap on

bootleg

(bootleg)

Me And Jesus The Pimp in a 79 Granada Last Night by The Coup on

Steal This Album

(Dogday Records)

DMC Battle 1994 by DJ Purple Pam (The Coup) on

Titty Scratch... If you don't know, look it up.

(You Tube)

Ma$ter Beavis by Jason Nevermind aka JNeva on

Straight to tape dub

(Exclusive)

My World Premier (DJ4AM MIxxx) by Charizma & PB Wolf on

Late Night Hype

(The Vampire On A Pony Network)

Assassinator by Third Sight on

Death & Orchids

(Bandcamp)

Zone In by L'Roneous on

Ghetto Tech

(WordKShop / Bandcamp)

The Realness by DJ Sticky Ricardo f/ Beretta 9 & Shogun Assassin on

Digi Single

(Soundcloud)

Mr Wallaces Briefcase by Folklore Legend and DJ4AM are Rich Mahogany on

Pony Tail Raps

(The Vampire On A Pony Network)

Finger Juice Mixtape Cut by Jason Nevermind aka JNeva on

Straight to cassette tape dub

(Exclusive)

Who Aint There by Brycon on

Who Aint There

(Bootleg Tape)

Pimps (Freestyling at the Fortune 500 Club) by The Coup on

Genocide and Juice

(Wild Pitch)