Episode 35: Interview with HipHop4Change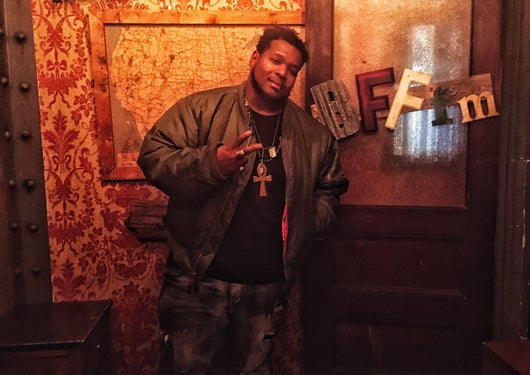 This week's episode features HipHop4Change, an Oakland-based nonprofit that uses education, empowerment, and grassroots activism to increase the public's access to inspiring cultural narratives. The first hour showcases Bay Area Hip Hop Artists, including Maddy "MADlines" Clifford, Nu Dekades, the Golden Age Society, Bambu, Khafre Jay, Hazel Rose, Alleyes Manifest, and AJ, the One. In the second half hour I am tickled with glee to welcome HipHop4Change's Marlon Richardson. As Education Director, he talks about his role and the organization's mission to persistently engage with the community in advocating Hip Hop as a means of building social consciousness. He addresses the need to develop a counter-narrative to corporate media's grotesque array of negative stereotypes towards People of Color in Hip Hop music and culture, and to instead use its platform to inform and uplift.
Many thanks to Marlon! Learn more about HipHop4Change, and RSVP to Marlon's upcoming FREE public lecture at Holy Names University in the Oakland Hills on September 29th from 10-12:30pm.