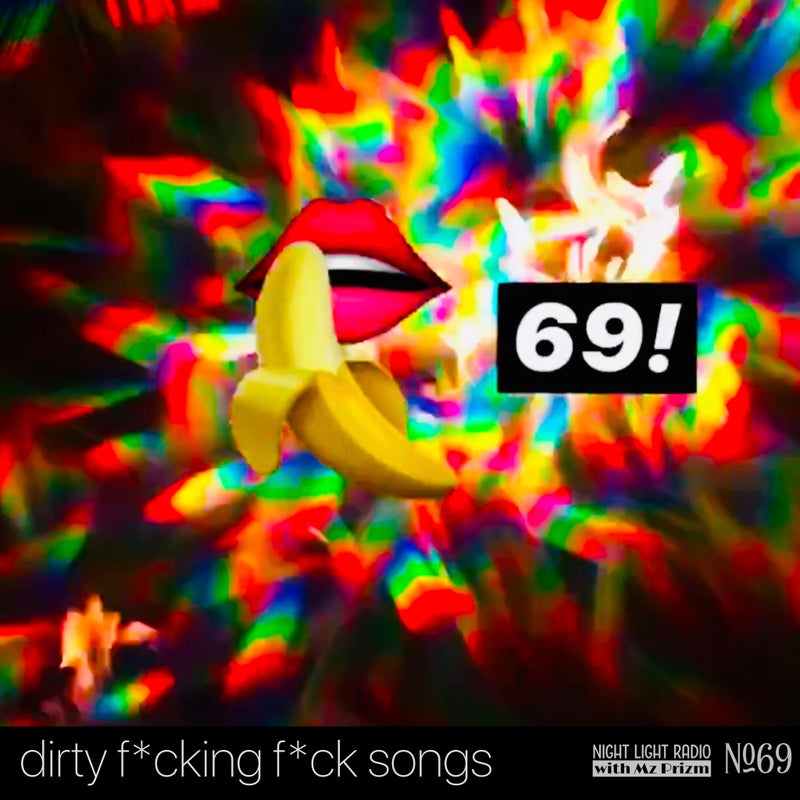 🍒🔥💋 oo yea baby! 🍆🍑💦🍌🐾 on this freaky fine Monday afternoon, that just so happens to be Night Light Radio episode SIXTY NINE!!! Let's shake it on down to some of the many wildly sexual songs that have taught us a thing or two about doin' the dirty....
From songs I remember as a kid (Spice Girls, Sisqo, Nine Inch Nails), to high school (Ying Yang Twins, Ludacris, Christina Aguilera), to beyond (Sofi Tukker, Lee Curtiss), and a few classics like Prince and 2 LIVE CREW, this eclectic playlist is definitely gonna make you blow your .... speakers out!!!
I even remix Afternoon Delight from Anchorman, with No Panties by Kill Frenzy (Dirtybird).
let's celebrate the sexuality we are lucky to have, as well as our freedom to pursue and enjoy it 💋🍀
brace yourself for extremely explicit language! 👯‍♀️😜👯‍♂️
Holler at me if you have a song, story or naughty fact to share for future episodes... 😼🔥💦👅
I know I have been reflecting on my rights with my own body as a woman. Grateful for the freedoms I have enjoyed, while frustrated life is not equal, fair, or even simply safe for many womxn, due to geography, $$, race, orientation, religion, and fear from close-minded and selfish, fear-based politicians and ppl. We have come so far but obviously a long way to go. Shout out to the many musicians (+ people + platforms) breaking down stereotypes and fighting for good 🚺‼️🌍🆘🧞‍♀️💪💞
🌈 xx mz prizm
~ ~ ~ ~ ~ ~ ~
GET CONNECTED!
soundcloud, itunes, google play, overcast, lastfm, spotify + more - http://mzprizm.com/listen
weekly show email w/ recording - http://eepurl.com/dD9Zmn
instagram @mz.prizm http://instagram.com/mz.prizm
twitter @prizmeyez http://twitter.com/prizmeyez
fb @prizmeyez http://facebook.com/prizmeyez
mzprizm@gmail.com // #nightlightradio // #mzprizm
~ ~ ~ ~ ~ ~ ~
🌈ABOUT MZ PRIZM
Mz Prizm shares this show to help remind us that rainbowz are hiding everywhere all the time! Music is a sound rainbow and YOU are a prism.
🎙️NIGHT LIGHT RADIO
Every week enjoy two hours of music with Mz Prizm from a kaleidoscope of themes as far and wide as womxn power, disco, pride, party jamz, eclectic, jazz, funk + soul, etc. on San Francisco community radio station BFF.fm.