The Singles Interview - Attempt No.2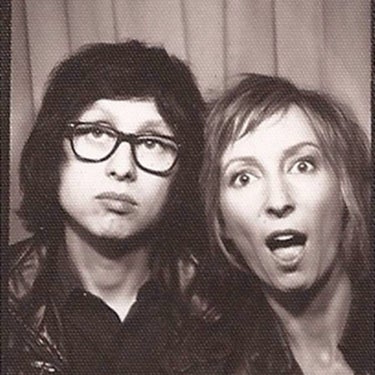 Last week, in solidarity with The Singles I wanted to play one of my first interviews on BFF.fm. I talked to Vince Frederick, who makes up half the heart and soul of this excellent power pop group. Along with Nicky Veltman bashing away on the drums and providing harmonies, The Singles have toured hard and put out an excellent album.
For their efforts, they have had to go through the motions of filing a cease and desist order against Scarlett Johansson and members of HAIM, because none of these people are able to Google "The Singles".
Last week ScarJo and Co declared that they were forming a fun pop band named The Singles and had a song out. The inevitable followed. As Vince points out, The Singles are at the top of Google search, are on every social media platform that matters... How could the ladies NOT realize they were steamrolling a hard-working indie band.
Long story, short: I messed up the broadcast. So here it is this week. Enjoy and support (the real) The Singles!
I'll be back next week with an all-new show. Promise!