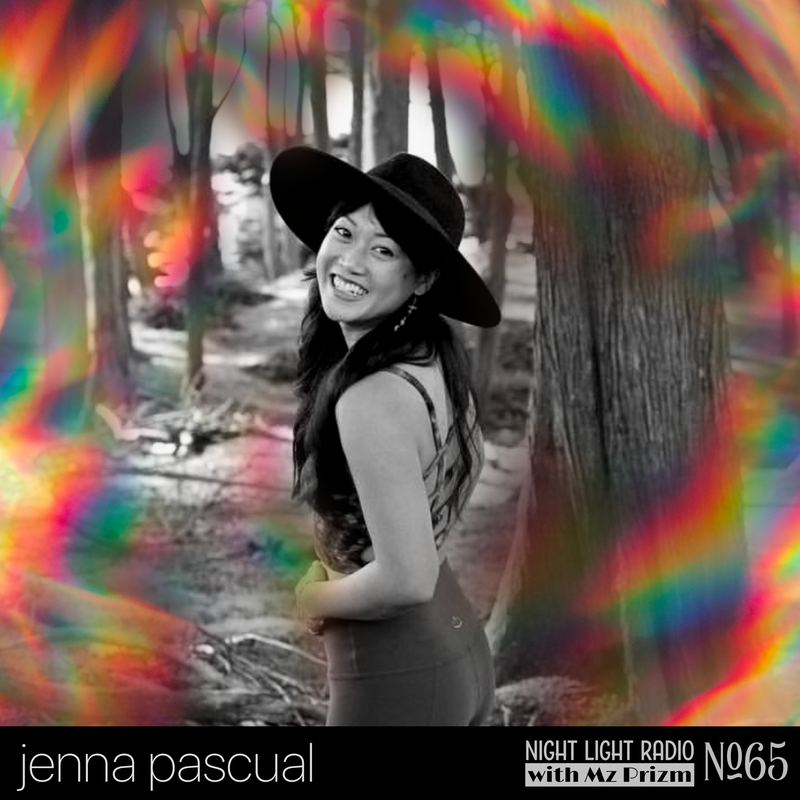 🎶🌼🌈 Join me LIVE for the first time ever in BFF.fm studios, with special guest Jenna Pascual! She'll be sharing some of her favorite tunes and stories with us today!
Catch her joy IRL thanks to her laughter yoga classes -- there's one 4/27 & 4/28 and you can connect with her for more! JennaPascual.com // @jennapascual
I met Jenna at a book launch for Radha Agrawal's recent release. I randomly gave her PrizmEyez, and we exchanged numbers, but oddly we already had each other's numbers -- even though we weren't facebook friends. And I looked in my contact tracker and there wasn't an earlier record of meeting her! Anyways, a few fire meditations, kirtan parties, yoga classes and sunrise dance parties later and here we are recording a live radio show together, and I couldn't be more delighted to be sharing this launch with you!
Enjoy this first foray into the world of live radio! I hope it's been as delightful for you as it was for us, and to see you in person for some good times soon!
🌈xx mz prizm
~ ~ ~ ~ ~ ~ ~
GET CONNECTED
itunes, google play, overcast, spotify+ more - http://mzprizm.com/listen
email - http://eepurl.com/dD9Zmn
insta @mz.prizm http://instagram.com/mz.prizm
twitter @prizmeyez http://twitter.com/prizmeyez
fb @prizmeyez http://facebook.com/prizmeyez
mzprizm @ gmail . com
#nightlightradio + #mzprizm
~ ~ ~ ~ ~ ~ ~
🌈ABOUT MZ PRIZM
Mz Prizm shares this show to help remind us that rainbowz are hiding everywhere all the time! Music is a sound rainbow and YOU are a prism.
🎙️NIGHT LIGHT RADIO
Every week enjoy two hours of music with Mz Prizm from a kaleidoscope of themes as far and wide as womxn power, disco, pride, party jamz, eclectic, jazz, funk + soul, etc. on San Francisco community radio station BFF.fm.