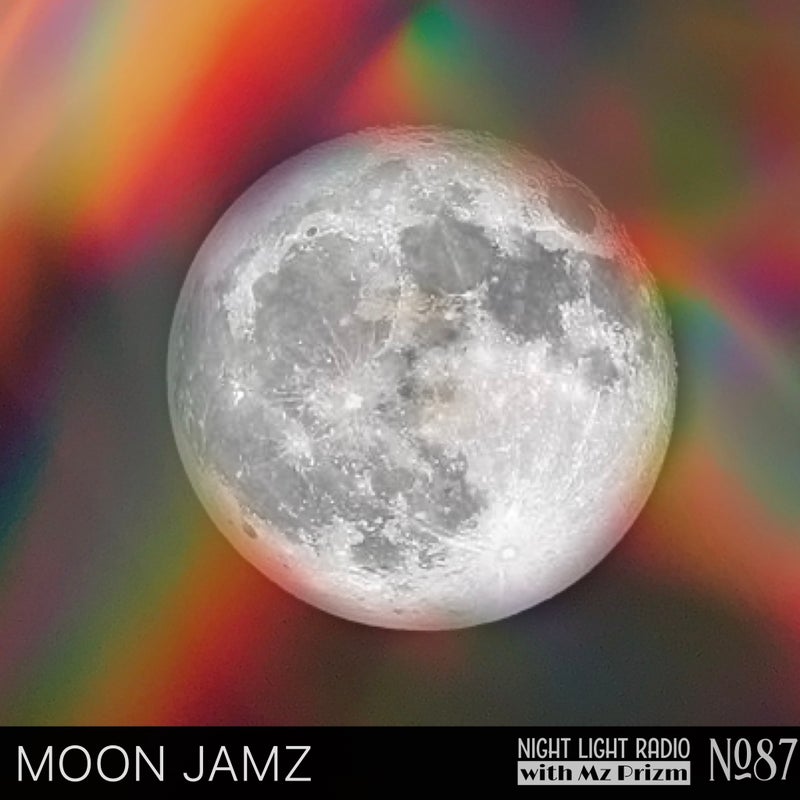 🎶🌕💫 Tomorrow is the full moon! 50 years ago we first landed on the moon, and since the beginning of time, we've been entranced by the moon's phases, her softly luminescent qualities, and even the root word "luna" has woven its way into our language. And today is Mon-day aka moon-day, 11/11, complete with a rare transit of mercury across the sun. Thanks to this potent astrology, it felt like the perfect day to serve up a Moon-themed episode at long last!
Get into this groovy eclectic Halloween mix with Mz P, to reflect on the moon and our place amongst the stars and rhythms of the planets....I love each week because it reminds me that no matter what is going on in the world, we always have music to enjoy & get into the vibe together. Thank you for tuning in!
Enjoy, share, feel the LOVE! 🌈♡ Night Light is recorded live on Best Frequencies Forever nonprofit radio in San Francisco. Music is a sound rainbow and YOU are a prism!
Podcast links, Spotify Playlist + Archive >> MzPrizm.com | instagram @mz.prizm