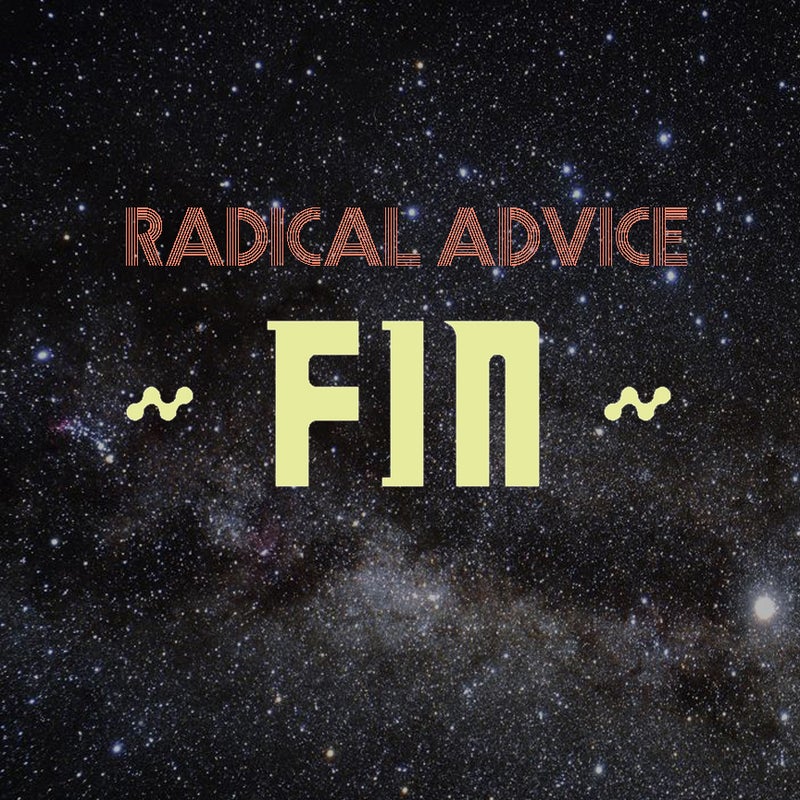 This is the final broadcast of Radical Advice as I move on to other kinds of audio work at the station and put this particular project to rest. It seemed like a good idea to focus on the incredible community that is BFF.fm by talking with DJ's who have become part of my support system, both creatively and emotionally.
Thank you for listening and participating. Every broadcast from the past 2.5 years is available in the archives to revisit. But you're allowed to feel sad that the show is gone. I know I am. Along with feeling relief.
Since June 2017, this show has
done 118 Broadcasts
brought on 86 Unique Guests
answered ~208 life questions
I'm proud of the work and grateful to you and the BFF.fm community.
On that note, be sure to check out the shows of today's guests (bonus - these are also shows I occasionally guest on).
Sasha: Boy With Girl's Name Morning Mixtape Tuesdays 8-10am PST
Ben: No Magic Radio Tuesdays 8-10pm PST
Beatrix: Astral Projection Radio Hour Tuesdays 4-6pm PST
And you can always support the station by going to BFF.fm/donate.
Much love,
Lily
Playlist
Her Eyes On the Horizon by Do Make Say Think on

Stubborn Persistent Illusions

(Constellation)

Say Goodbye by Beck on

Morning Phase

(Fonograf Records)

Break

Humans by Big Thief on

Masterpiece

(Saddle Creek)

Has Ended by Thom Yorke on

Suspiria

(XL)