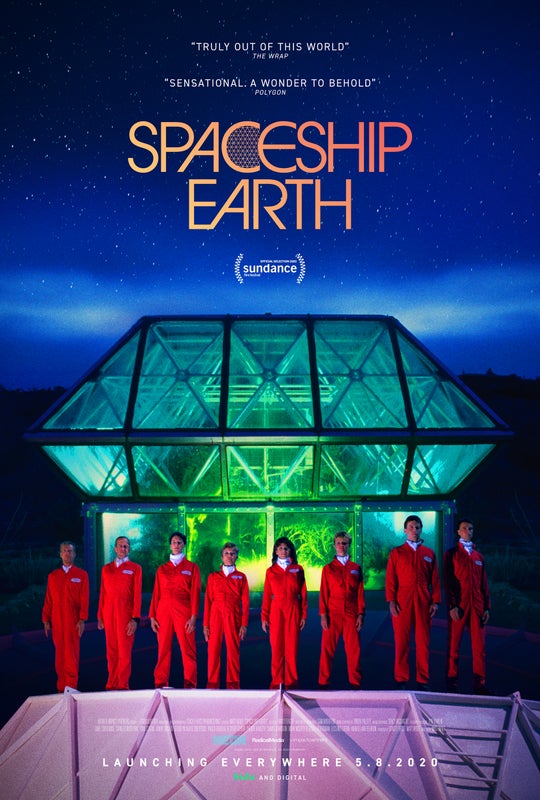 Being confined in an enclosed space with the same people and no physical contact with the outside world. Sound familiar? It's also the premise of the Hulu Documentary Spaceship Earth, which explores the controversial Biosphere 2, an experiment started in 1991 to create a self-sustaining ecosystem to both advance space exploration, and to support life in the event that the earth becomes uninhabitable.
Listen as Ange and our Daily Buzz co-host John Wildman sit down with director Matt Wolf and subjects of the film Kathleen Grey and Mark Nelson. They discuss the challenge of sifting through incredible amounts of archival footage, the controversy and challenges of this experiment, and how the effects of this study are more relevant today than ever.
Enjoy our interview, and check out Spaceship Earth, streaming now on Hulu and other digital platforms!
Stay safe, and thank you for staying home.
Subscribe to our NEW channel on YouTube for behind the scenes footage!
--
Rate and review us wherever you listen to podcasts!
Let us know how we're doing: therealbtpod@gmail.com
Visit our BRAND NEW website! www.bitchtalkpodcast.com
Follow us on Instagram, Facebook, and Twitter.
POWERED BY GO-TO Productions
Subscribe to Podcast
Subscribe to Podcast
https://feeds.simplecast.com/jU_gleUJ
Or, search for "Bitch Talk Podcast BFF.fm" anywhere you listen to podcasts.