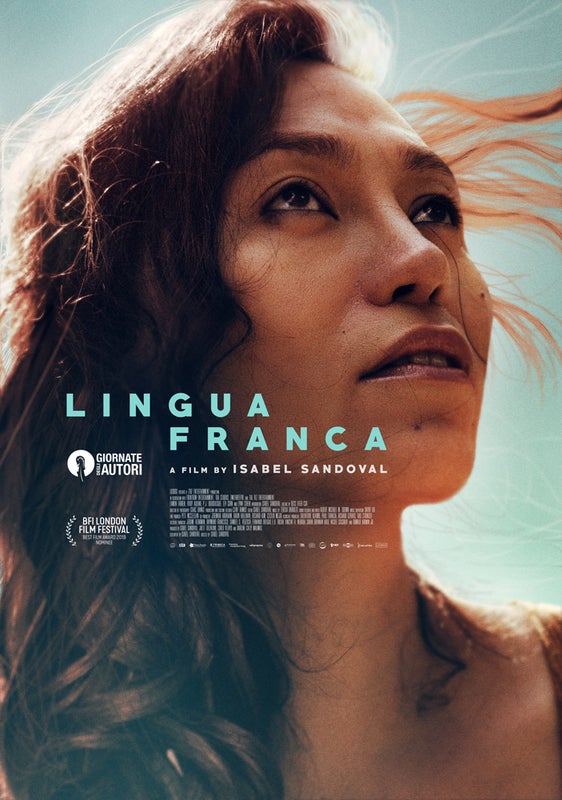 Lingua Franca is a hauntingly beautiful film that will (hopefully) stay with you long after the credits start to roll. A conversation with the film's writer/director/producer/editor/star, Isabel Sandoval, proved to be just as satisfying! We discuss the evolution of the script after the 2016 election, the importance of marginalized artists lifting each other up, what makes the film's sex scene so unique, and the importance of representation in the trans community. She also shares her special relationship with co-star and acting legend Lynn Cohen, who passed away earlier this year, and why she's especially afraid to travel in this time. We're excited to hear that she has future projects in the works, and are so proud to support a talented, trans, woman of color. Keep it coming!
Lingua Franca was picked up by Ava DuVernay's production company, Array, and is streaming on Netflix.
Be well, stay safe, and thank you for wearing a mask .
--
Buy us a cup of coffee!
Subscribe to our channel on YouTube for behind the scenes footage!
Rate and review us wherever you listen to podcasts!
Visit our website! www.bitchtalkpodcast.com
Follow us on Instagram, Facebook, and Twitter.
POWERED BY GO-TO Productions
Subscribe to Podcast
Subscribe to Podcast
https://feeds.simplecast.com/jU_gleUJ
Or, search for "Bitch Talk Podcast BFF.fm" anywhere you listen to podcasts.