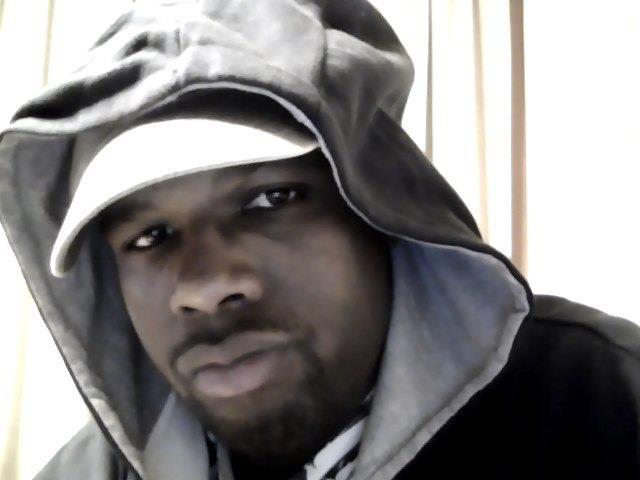 Khem Myrick aka Khemmeta has been rapping and producing in the Bay Area since the late nineties.
He was part of a Richmond, CA collective called SOS (Some Odd Shit, later Some Odd Squad) with his brother Jael aka WiG
He met and began collaborating with Opal Heights host Denley in 2001. While at SF State he met Keith "Tadashi" Kubota and the three of them formed make.a.virus in 2006, releasing the album "Anti-Implosion Campaign" in early 2007.
Khem is also part of a duo called Bion Involution with Midas Platinum.
Khem set out to release 12 EPs this year. So far he has released 4. "Stable Fables", "The House by the Riverside", "The Fire At the End of the World" and "Emotional Landscapes"
Bandcamp / Soundcloud / Facebook
Tracklist:
1 "Million Color Rubiks" Metadashi (Album: Small Victories, Vol. 1) [Crown Colony]
2 "Stonehenge" Khemmeta (Album: Booster Shots) [Self-Released]
3 "It's All Love" Khemmeta (Album: Emotional Landscapes) [Self-Released]
4 "Disobedience Academy" Khemmeta (Album: Stable Fables) [Self-Released]
5 "Tectonic" Khemmeta (Album: Emotional Landscapes) [Self-Released]
6 "Schtum (Denley and Moquel Remix) [feat. Khemmeta]" Lunacre (Album: Schtum (Remixes)" [Self-Released]
7 "Metamazin" Khemmeta (Unreleased) [Self-Released]
8 "This Is Meeh (feat. Khemmeta)" WiG (Album: World of Injustice and Grief) [Self-Released]
9 "Jigsaw" Khemmeta (Album: Unreleased) [Self-Released]
10 "bion five (Run the Gambit)" Khemmeta (Unreleased) [Self-Released]
11 "Punch-Drunk (feat. Khemmeta)" Jimi Swaggart (Soundcloud) [Self-Released]
12 "Rumors (feat. Khemmeta)" Broken Figures (Unreleased) [Self-Released]
13 "Destined for Demise" Khemmeta (Album: The House by the Riverside) [Self-Released]
14 "Everything We Do (feat. The Dervish)" Khemmeta (Album: Years of Rain) [Self-Released]
15 "Storytime (Inst.)" Khemmeta (Unreleased) [Self-Released]
16 "Gimme That" Khemmeta (Album: Years of Rain) [Self-Released]
17 "Secret (Kubota Remix)" Metadashi (Album: Anti-Implosion Campaign (Bonus Track)) [Rizatek Records]
18 "The End of Euphony (Misery Routine)" Bion Involution (Unreleased) [Self-Released]
19 "Black Girl Magic (Prod. by Khemmeta)" Soul Hacker (Album: Small Victories, Vol. 2) [Crown Colony]
20 "scIceburg" Khemmeta (Soundcloud) [Self-Released]
21 "Blame It On the Best" Khemmeta (Album: The House by the Riverside) [Self-Released]
22 "Atrophy" Khemmeta Reversing Entropy [Self-Released]
23 "Like a Masochist (feat. Petty Bloop)" Khemmeta (Album: THE FIRE AT THE END OF THE WORLD) [Self-Released]
24 "Grim Futura (feat. Jimi Swaggart)" Khemmeta (Album: Years of Rain) [Self-Released]
25 "Red Handed" Khemmeta (Album: Years of Rain) [Self-Released]
26 "Kobayashi Maru" Khemmeta (Album: Kobayashi Maru - Single) [Self-Released]
27 "Beautiful Loser (feat. Mandy Brown)" Khemmeta (Album: Years of Rain) [Self-Released]
28 "Metamari Damacy (Aluminum Algorithms)" make.a.virus (Album: Anti-Implosion Campaign) [Rizatek Records]
29 "BNV (feat. Jimi Swaggart)" Khemmeta (Album: DIE MAD ABOUT IT) [Self-Released]
30 "Live and Not Die" Khemmeta (Album: BarCraft Vol 1: FRMTHESFCTOOTHECHI) (Self-Released)
31 "Evidence (feat. Khemmeta)" Mochipet (Album: Microphonepet) [Daly City Records]
32 "Don't Wake Me" Khemmeta (Album: Years of Rain) [Self-Released]
33 "Megabuster" Khemmeta (Unreleased) [Self-Released]
34 "This Is Where I Live (feat. Khemmeta)" Denley (Album: Maybe I'm Home) [Self-Released]