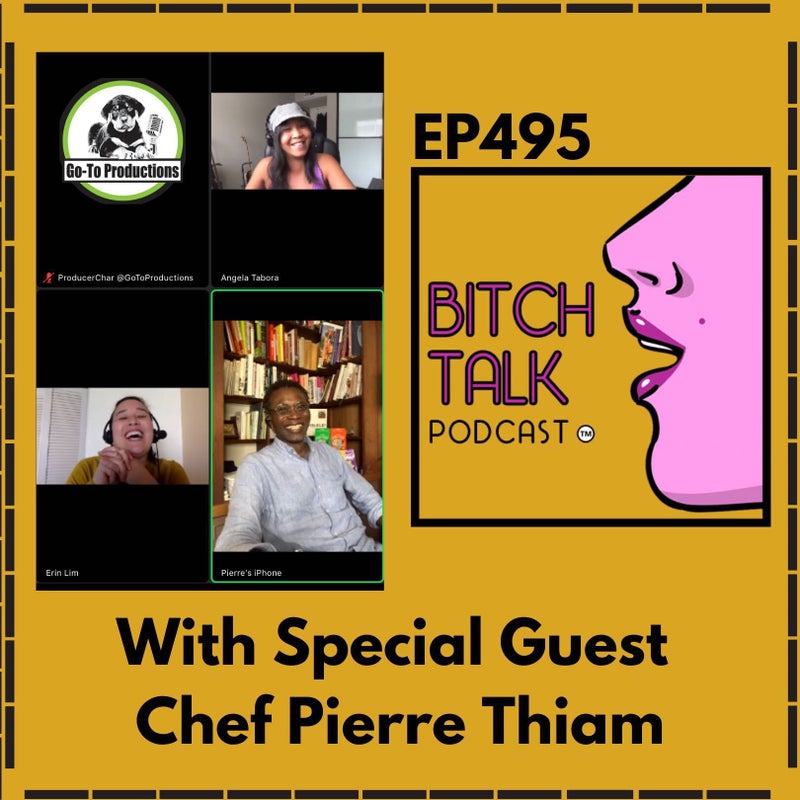 Chef Pierre Thiam is a gift to the food industry and he is working hard to give farmers in West Africa a platform and pathway to the food that they grow.
What a treat it was for us to talk with the chef, cookbook author, and social justice activist. We had a wonderful conversation about his story — moving from the Senegalese capital city Dakar to New York City. We also chat about what's bringing him joy right now, how his restaurant Taranga is changing with the needs of the NYC community, what fonio is, and where you can get it, and more.
Please support Pierre's work by purchasing one of his cookbooks or buying a bag (or two!) of fonio at your local retailer.
Be well, stay safe, Black Lives Matter, and thank you for wearing a mask.
--
Buy us a cup of coffee!
Subscribe to our channel on YouTube for behind the scenes footage!
Rate and review us wherever you listen to podcasts!
Visit our website! www.bitchtalkpodcast.com
Follow us on Instagram, Facebook, and Twitter.
Listen every other Thursday 9:30 - 10 am on BFF.FM
POWERED BY GO-TO Productions
Subscribe to Podcast
Subscribe to Podcast
https://feeds.simplecast.com/jU_gleUJ
Or, search for "Bitch Talk Podcast BFF.fm" anywhere you listen to podcasts.