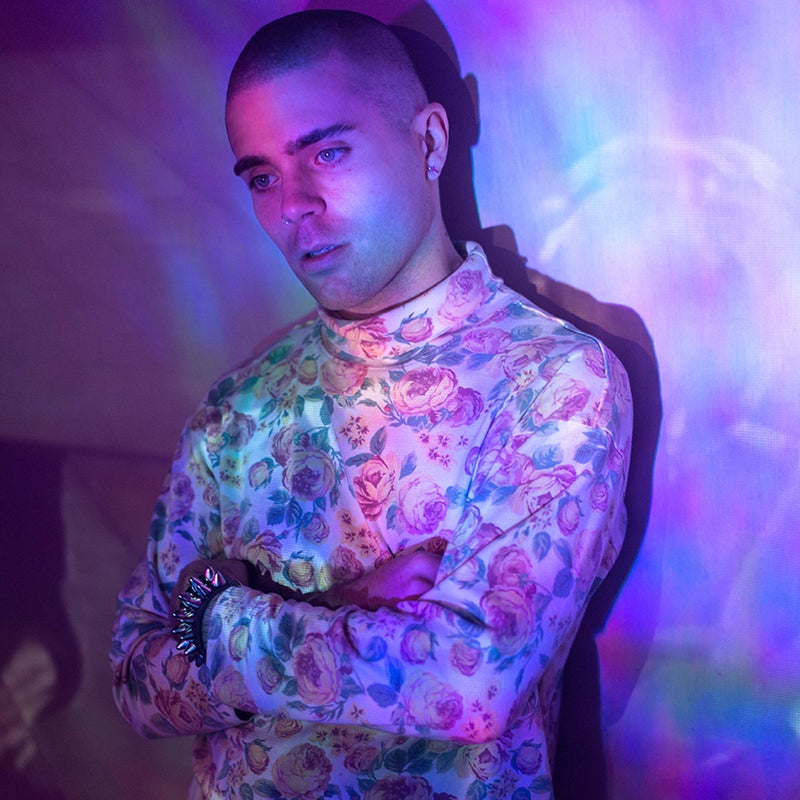 Virgo is the sixth sign in the zodiac, an earth sign that is ruled by Mercury. Virgos are considered to be the perfectionists of the zodiac and can show us how to focus more on our work, our health, and how to make ourselves useful to society.
Happy Birthday Virgo, today we celebrate you.
Playlist: (Listen to it anytime you want on Spotify!)

Alice Coltrane, "Wisdom Eye"
Sylvester, "You Make Me Feel (Mighty Real)"
Ah-Mer-Ah-Su, "Perfect"
The Cleaners From Venus, "The Mercury Girl"
Patsy Cline, "Sweet Dreams (Of You)"
The Mamas & The Papas, "Dream a Little Dream of Me"
Joan Jett & The Blackhearts, "Crimson and Clover"
Den Harrow, "Make Ends Meet"
Bill Nelson, "When Your Dream of Perfect Beauty Comes True"
New Order, "The Perfect Kiss"
Riki, "Marigold"
Choir Boy, "Complainer"
Sui Zhen, "Perfect Place"
Arthur Russell, "That's Us/Wild Combination"
Emily Jane White, "Dandelion Daze (feat. Marissa Nadler)"
John Martyn, "Solid Air"
Sandy Denny, "Who Knows Where the Time Goes? (BBC Session - John Peel 11/9/73)"
Nick Cave & The Bad Seeds, "O Children"
Nell Smith & The Flaming Lips, "Girl in Amber"
La Luz, "Here on Earth"
Van Morrison, "Sweet Thing"
Spiritualized, "Ladies and Gentlemen We Are Floating in Space"
John Cage, "Sonata V"
my bloody valentine, "Lose My Breath"
Cocteau Twins, "Know Who You Are At Every Age"
Echo & The Bunnymen, "Do It Clean"
Bridget St John, "The Curious Crystals of Unusual Purity"
Lou Reed, "Perfect Day"
Music under my voice: Steven Halpern, "Earthrise"
Playlist
Wisdom Eye by Alice Coltrane on

Eternity

(℗ 2005 Warner Records Inc. Manufactured & Marketed by Warner Strategic Marketing.)

You Make Me Feel (Mighty Real) by Sylvester on

Step II

(℗ 2020 Craft Recordings., Distributed by Concord.)

Perfect by Ah-Mer-Ah-Su on

Star

(℗ 2021 DERO Arcade)

The Mercury Girl by The Cleaners From Venus on

Living With Victoria Grey

(℗ 2019 Mr Mule)

Sweet Dreams (Of You) by Patsy Cline on

Patsy Cline's Greatest Hits

(℗ 2015 MCA Nashville)

Dream a Little Dream of Me by The Mamas & The Papas on

Mama's Big Ones

(A Geffen Records Release; This Compilation ℗ 1973 UMG Recordings, Inc.)

Crimson and Clover by Joan Jett & The Blackhearts on

I Love Rock 'N Roll (Expanded Edition)

(℗ 1981 Blackheart Records Group, under exclusive license to Sony Music Entertainment)

Make Ends Meet by Den Harrow on

Overpower

(℗ 1986 Sony Music Entertainment Germany GmbH)

When Your Dream of Perfect Beauty Comes True by Bill Nelson on

The Love That Whirls

(℗ 2005 Mercury Records Limited)

The Perfect Kiss by New Order on

Low-Life

(℗ 1985 Warner Records 90 Ltd)

Marigold by Riki on

Gold

(Dais Records)

New

Complainer by Choir Boy on

Gathering Swans

(Dais Records)

Perfect Place by Sui Zhen on

Losing, Linda

(℗ 2019 Cascine)

That's Us/Wild Combination by Arthur Russell on

Calling Out of Context

(℗ 2004 Audika Records)

Dandelion Daze (feat. Marissa Nadler) by Emily Jane White on

Blood / Lines

(℗ 2013 Emily Jane White)

Local

Solid Air by John Martyn on

Solid Air

(℗ 1973 Island Records, a division of Universal Music Operations Limited)

Who Knows Where the Time Goes? (BBC Session - John Peel 11/9/73) by Sandy Denny on

Like an Old Fashioned Waltz (Deluxe Edition)

(This Compilation ℗ 2012 Universal-Island Records Ltd.)

O Children by Nick Cave & The Bad Seeds on

Abattoir Blues / The Lyre of Orpheus

(℗ 2004 Mute Records Ltd., a BMG Company)

Girl in Amber by Nell Smith & The Flaming Lips on

Girl in Amber - Single

(℗ 2021 Nell)

New

Here on Earth by La Luz on

La Luz

(℗ 2021 Hardly Art)

New

Sweet Thing by Van Morrison on

Astral Weeks

(℗ 1968 Warner Records Inc. Marketed by Rhino Entertainment Company, a Warner Music Group Company)

Ladies and Gentlemen We Are Floating in Space by Spiritualized on

Ladies and Gentlemen We Are Floating in Space

(℗ 1997 Fat Possum Records under exclusive license from Sony Music Entertainment Limited)

Sonata V by Boris Berman on

American Classics: Cage - Sonatas and Interludes for Prepared Piano

(℗ 2001 Naxos)

Lose My Breath by my bloody valentine on

Isn't Anything

(℗ 1988 Sire Records Company, a label of Warner Records Inc., marketed by Rhino Entertainment Company, a Warner Music Group company)

Know Who You Are At Every Age by Cocteau Twins on

Four-Calendar Café

(℗ 2007 Soleil Après Minuit)

Do It Clean by Echo & The Bunnymen on

Crocodiles

(℗ 1980 Warner Music UK Ltd)

The Curious Crystals of Unusual Purity by Bridget St John on

Ask Me No Questions

(℗ 1969 Cherry Red Records)

Perfect Day by Lou Reed on

Transformer

(℗ 1972 RCA Records, a division of Sony Music Entertainment)

Earthrise by Steven Halpern on

Spectrum Suite 45th Anniversary Collector's Edition

(℗ 2020 Steven Halpern/Inner Peace Music)