HI HELLO MY LITTLE PICKLE BBS!
HOPE YOU ALL HAD A WONDERFUL PRIDE WEEKEND IN THE CITY!!
GO TO EL RIO 6/30 for EX-HEIR/WIFE/TYPICAL SIP 8PM only 7bucks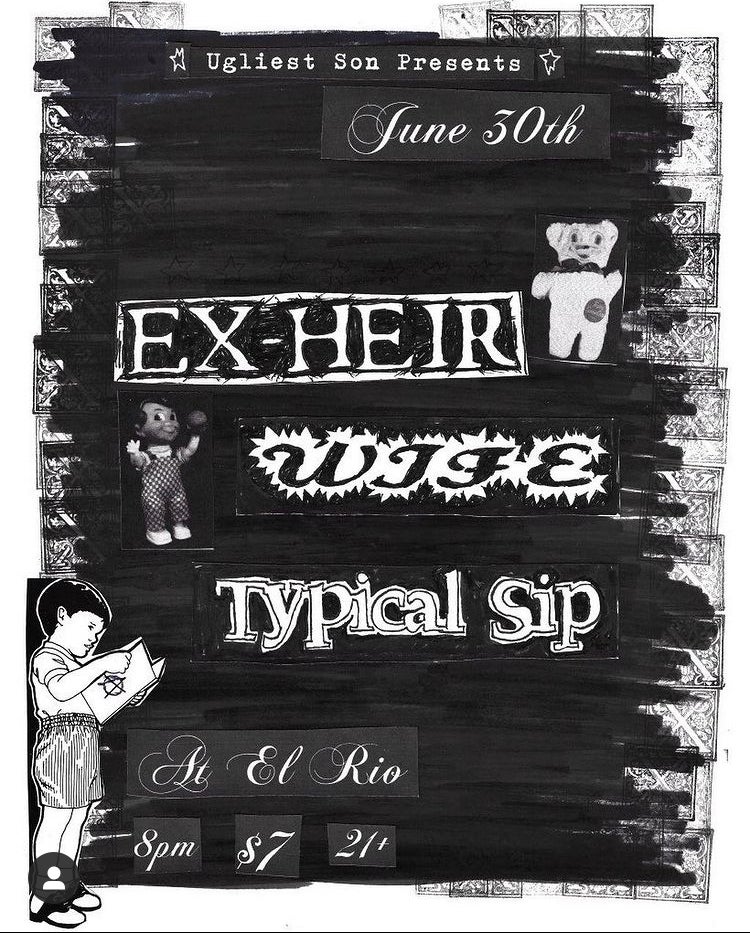 NEXT WEEKEND IS A BIG ONE TOO!
MOSSWOOD MELTDOWN IN OAKLAND SAT/SUN COME OUT AND SAY HI AT THE BFF BOOTH!! UGLIEST SON AND OTHERS WILL BE THERE DOING COOL THINGS AND LOTS OF GREAT MUSIC WILL BE HAPPENING... ITS GONNA BE FUN!!
ALSO, IF YOU WANNA STAY IN SF BECAUSE A TWO DAY ALL DAY FEST ISN'T REALLY YOUR SPEED
CHECK OUT THIS SUNDAYS STERN GROVE CONCERT IN THE PARK. GEOGRAPHER AND COLD WAR KIDS.