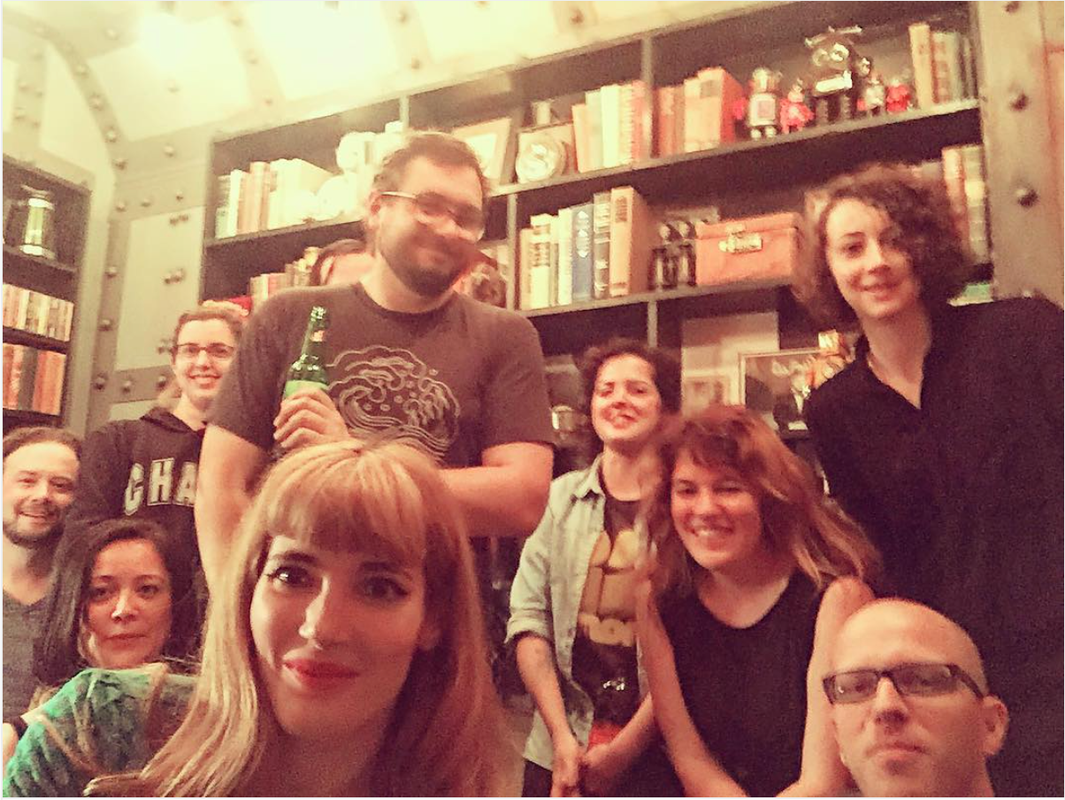 Momentous day, friends. It's Eclectic Kettle 💯. We're excited. We've got friends coming. It's going to be wild. Join us at 8pm on @BFFdotFM.

— Eclectic Kettle (@BFFKettle) February 16, 2016
Just 2 hours to go until we reach boiling point. Eclectic Kettle 💯º, it's going to be awesome. Join us at 8pm on https://t.co/TM2lHDDoon.

— Eclectic Kettle (@BFFKettle) February 17, 2016
It has been 307 days since Simon presented the very first Eclectic Kettle, covering for our dear friend Karina's Hello Sunshine slot on a Saturday morning. It was sporadic at first, then an hour on Saturday mornings, with Ben first joining in for Episode 6. Episode 17 was our big move to two hours on a Tuesday night in our revered and sentimental Evening Session time-slot. And now, after two years of pretty regular broadcasting from our beloved little spot in The Secret Alley in The Mission, we've reach triple digits.
This weeks show was a blast. Joined in the studio by a cavalcade of friends and guest hosts who've helped us stay on the air all this time, massive thank you to Karina, Natalie, Stephanie, Rocio, Tom, Johan and Fiona for coming in and making the place so chaotic and alive.
Keeping it 💯 with @BFFKettle! pic.twitter.com/1mUT0LFEWR

— Rocio Rodtjer (@albarodtjer) February 17, 2016
Besides being a bit silly and sentimental and throwing in some classics, we also played a load of excellent new music from Deep Sea Diver, Dr. Dog, Ra Ra Riot, and Moderat. Simon brings a trifecta of SEO optimized MOTHXR, HAERTS, and ANIMA!, while Ben slows everything down for a moment with the slow build of "Ether" from Mogwai's new "Atomic" soundtrack.
Thank you for listening. We'll back next week for #101, with some weak academia/highway jokes.
Playlist
Break

Break

Break

Break