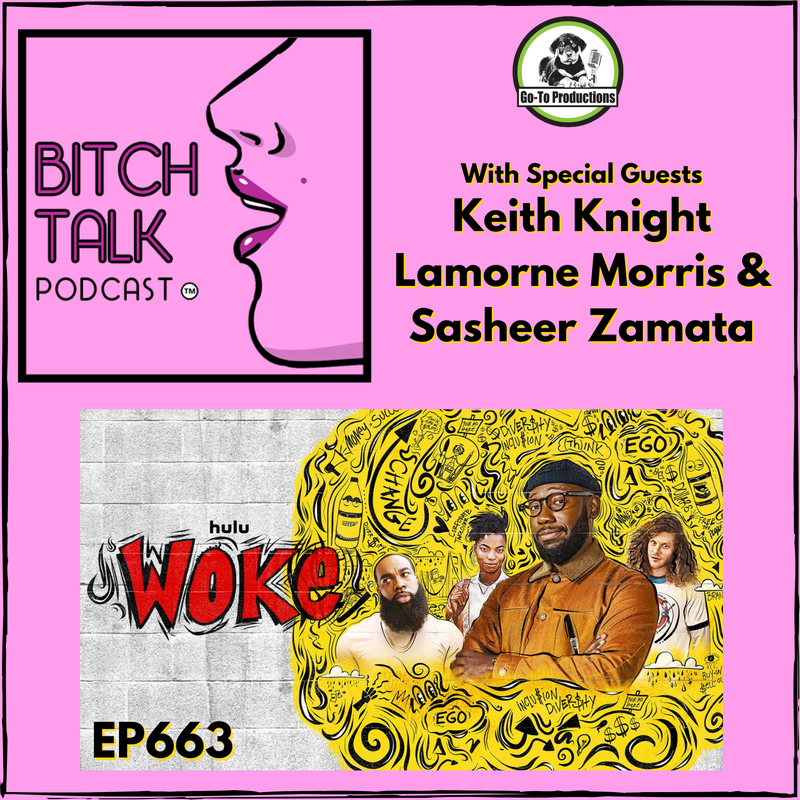 We had a grand ol' time with former San Franciscan, cartoonist and creator of the Hulu showWoke - Keith Knight as well as the lead actor Lamorne Morris and actor/comedian Sasheer Zamata.
In this episode Erin talks with Keith about what he misses after leaving San Francisco after a 17 year stint, how he's similar to the lead character Keef, and how important it is to showcase San Francisco artists on the show. Actors Sasheer and Lamorne give little hints to what we can expect from season 2 of Woke, what it's been like to create and promote a new show during the pandemic, and how Woke has encouraged urgent conversations about race and visibility in front and behind the camera.
If you haven't watched Woke on Hulu yet do it asap, then start season 2 immediately!
You can go see Keith Knight's WOKE In San Francisco exhibition now through June 26 at the Cartoon Art Museum down by Ghirardelli Square!
Follow Keith Knight on IG, Twitter, and FB
Follow Sasheer Zamate on IG& Twitter
Follow Lamorne Morris on IG and Twitter
Follow Woke on Twitter
Subscribe to Podcast
Subscribe to Podcast
https://feeds.simplecast.com/jU_gleUJ
Or, search for "Bitch Talk Podcast BFF.fm" anywhere you listen to podcasts.