Habibi: A Blend of 60s Rock, Grunge & Middle Eastern Culture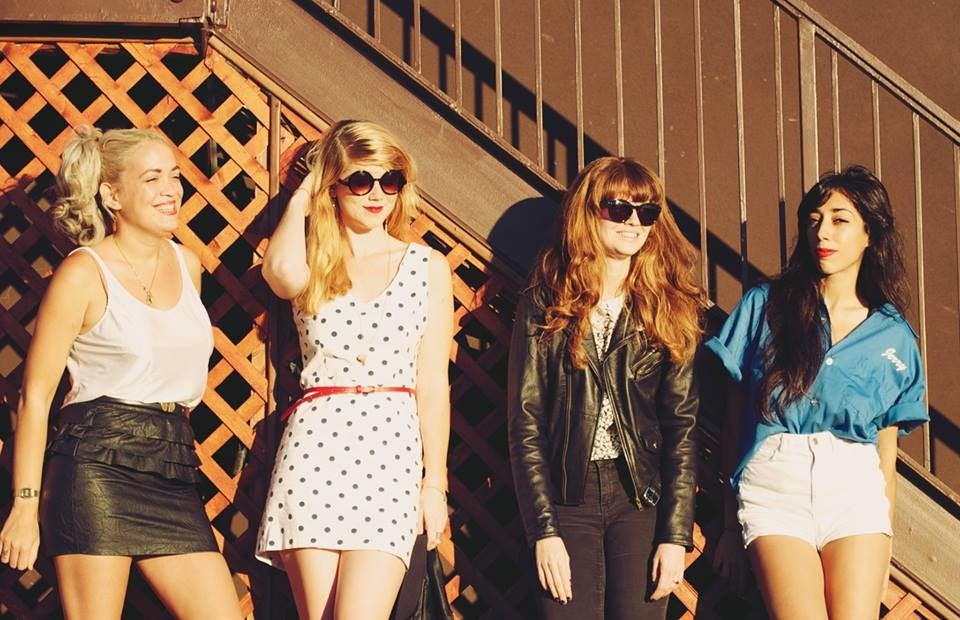 Habibi is a New York psychedelic rock-pop group formed in 2011 and has tailored a unique sound primarily influenced from 60s rock, grunge, and Middle Eastern cultural trends. One of the original members, Rahill Jamalifard, grew up in Michigan yet mystically emblazons her Iranian descent by interweaving Farsi language with English alongside Middle Eastern harmonic scales. This quality, of the band's many incendiary qualities, lends inspiration for song titles and themes including Persian poets, gypsies and nomads. The group's Western roots take shape effortlessly through blending a nostalgic rockabilly beat and a sick pop-psychedelic tenor.
Habibi's latest EP "Cardamom Gardens" released earlier this month, which you can purchase here. Also check out their previous albums, "Habibi" and their collaborated record/vinyl "La Luz."
You can support BFF.fm with qualifying purchases made via Amazon Smile. Every bit helps!
For a sample, take a gander at one of their earlier songs, "Sweetest Talk."