Music For Justice #NeverAgain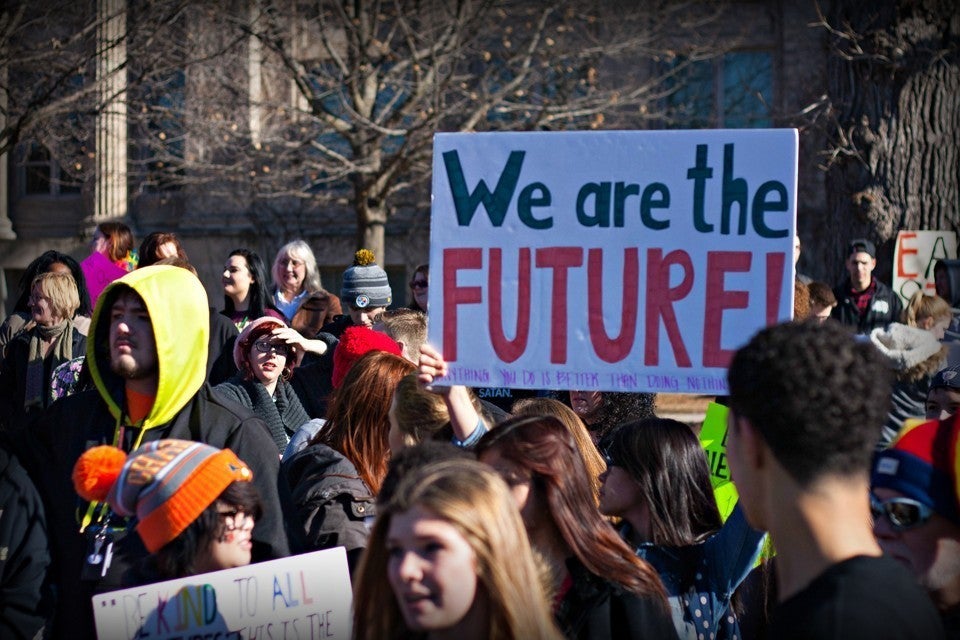 While government officials proceed to have a deafening silence on gun policies, high school students from Parkland, Florida have been audaciously turning a Slaktivist liberal-agenda into a widespread national movement with concrete demands. In just a month and a half, Generation Z has organized several rallies, forums, and the most recent March For Our Lives protest igniting widespread national and global participation on the urgent need to fight for a cultural shift and policy reform. This is where passion in the Arts has the power to inform morality and promote change. Many musicians have used their platform to do just so. This hits home, literally, considering we are within the very vicinity where Joan Baez, Peter Coyote, Tom Paxton and other legends led the Love on Haight revolution.
Here are a list of albums and a few music videos of musicians we whole-heartedly support who use their art to raise awareness on social justice issues, including the protest on gun violence in the U.S.
You can also support BFF.fm with qualifying purchases made via Amazon Smile. Every bit helps!
Helado Negro - Private Energy
Noname - Telefone
Run The Jewels - Run The Jewels 3
Kwest and Mike Wird - The Unlikely Club
Father John Misty - Pure Comedy
Xenia Rubios - L.O.V.E.
Xiuhtezcatl Martinez - "One Day (feat. Isa)
RZA - "Put Your Guns Down"
Father John Misty "Mr. Tillman"