New Album from Dr. Octagon - Moosebumps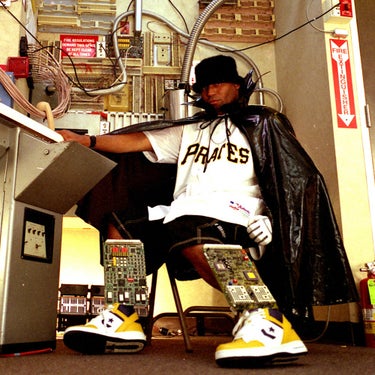 This week marks the return of one of the most influential 90s underground experimental hip hop acts, Dr. Octagon. The time traveling gynecologist is a risqué sci-fi persona developed by the eccentric Kool Keith, also known as Black Elvis and member of Ultramagnetic MCs, who appears in a number of Keith's many solo and associated acts. This is the first time in 22 years since Dr. Octagon's trippy debut album Dr. Octagonecologyst, reunites the original duo of Kool Keith and Dan the Automator. There's no summary that does justice to Dr. Octagon's story and sound, but it's somewhere along the lines of quirky stream-of-consciousness, psychedelic hip hop that meets supernatural, horror, and extraterrestrial gangster rap.
The new album Moosebumps: An Exploration Into Modern Day Horripilation releases this Friday, April 6th, which you can pre-order here. You can also support BFF.fm with qualifying purchases made via Amazon Smile. Every bit helps!
Here's a sneak peak at a couple of tracks off the album..
.
Bonus, a tastefully bizarre number from a few years back called "Halfsharkalligatorhalfman."