New Jazz, Rap, & Neo Soul Albums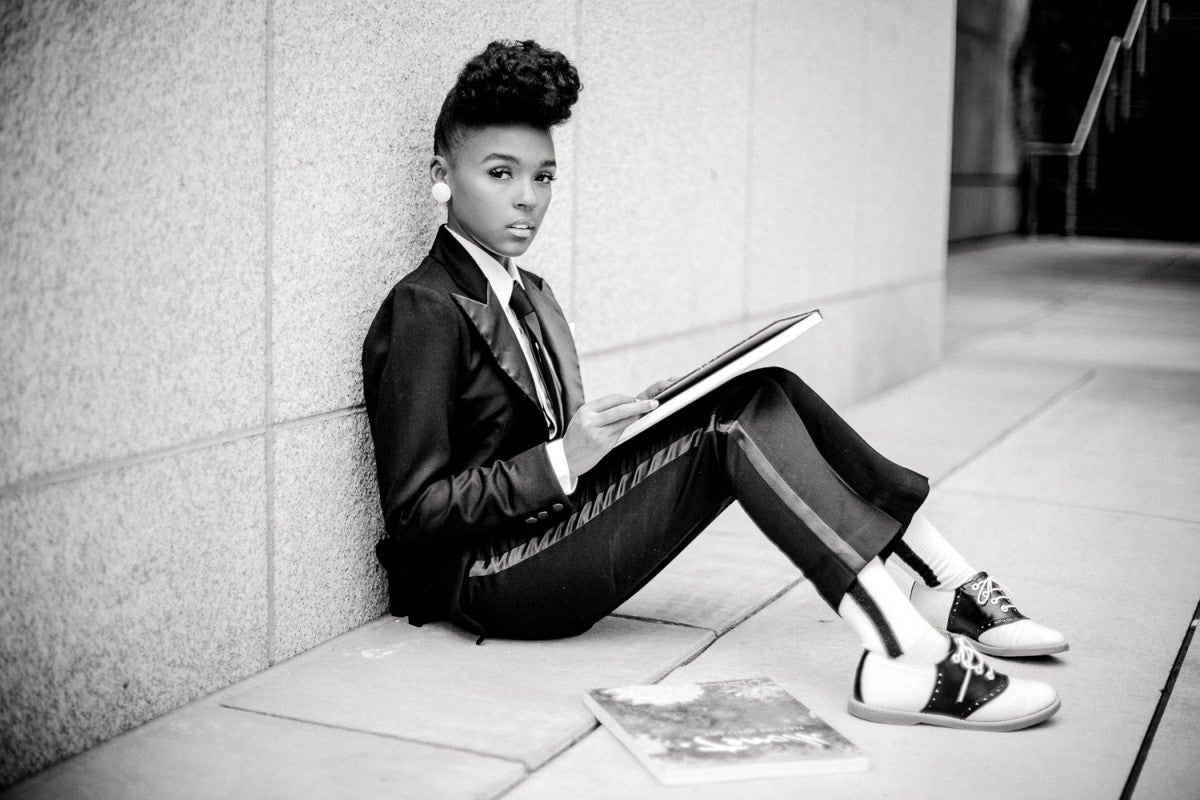 We have a trio review of freshly released, ultra swank albums from artists Janelle Monáe, Ghost-Note, and rap duo Touch A.C. and Dr. Dundiff. Each album offers a reaction to the mortifying tribulations that socio-political turmoil inflicts. These works are soul exploring journeys that meander through perplexing frustration and anger which meet nuanced comic relief, celebration of individuality, and pure joy in the transformative power of poetry in music.
______________________________________________________
Ghost-Note

To start the review roundup, we have the groovy Ghost-Note's second album, Swagism. The album proffers an explosively rhapsodic sound in its integration of classic jazz elements that dance with synthesizers, deep bass syncopations, frenetic percussion and occasional rap interludes. The ride can jolt you to unpredictable rhythms, with tones that travel through buoyancy, panic, humor, and sensual moods. The transitions between tracks include lighthearted, candid voice memos which give the work a personality similar to old school hip hop like Jurassic 5, while the funk quality resonates with George Clinton.

Below is "Milkshake", a testimony to the swag quality of the album's entirety.
______________________________________________________
Touch A.C. and Dr. Dundiff
Louisville-based spoken word artist and rapper, Touch A.C., collaborates with Dr. Dundiff on their debut album,
Death.
The title and subject matter are largely influenced by Touch A.C.'s affinity for tarot readings and fantasy. Counter to our typical bleak associations with death, the Death card actually represents a more optimistic idea of transformation. The album conceptualizes a sense of deconstruction in order to reconstruct an improved sense of self. A Nietzschean sentiment lies at the heart of the lyrics to swim through the putrid self-loathsome struggle in order to re-purpose the artist's vision. This duo is mega underground, but not at all amateur. Their work is strikingly genuine, intelligent, fun, and have a comparable style with Aesop Rock.
Below is "Every Cliff and Tomb", a playful critique about the Zeitgeist of our time.
______________________________________________________
Janelle Monáe
Last, but not at all in the least of the review trilogy is the goddess, Janelle Monáe's recent Dirty Computer. Each song in the collection conveys dynamic lyricism in its visceral images, a sense of yearning, and an empowering commentary on finding the authentic self amid the ongoing battles that oppressed identities face and the increasingly numbing effect technology has on human consciousness. This masterpiece intricately narrates a story to embrace carpe diem, "young, Black, wild and free, naked in a limousine" and grapples with facing inevitable darkness along the way in songs like "So Afraid." The instrumentation oscillates between synthesizing pop-soft melodies, psychedelic soulful funk, to ominous and fierce tones within rap interludes, especially the badass "Django Jane." Monáe collaborated with some hugely noteworthy artists, including Brian Wilson, Pharrell Williams, Grimes, and Zoë Kravitz.

Below is "I Like That", a beautifully hypnotizing ballad that reminisces on being mocked for expressing individuality in childhood.
You can also support BFF.fm with qualifying purchases made via Amazon Smile. Every bit helps!