Who we want to see at Treasure Island Music Festival this year!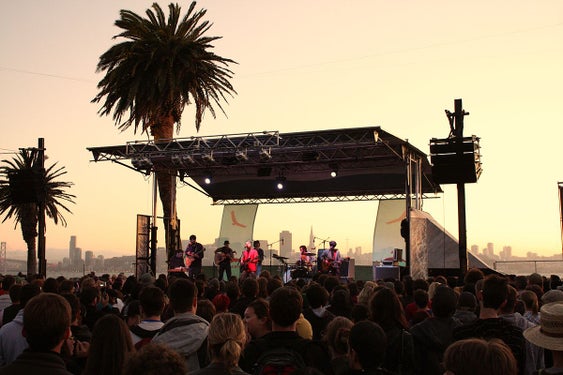 Treasure Island Music Festival is back after a year-long hiatus with a stacked lineup, from headliners Tame Impala and A$AP Rocky to indie opening acts Soccer Mommy and serpentwithfeet. Most of the artists playing this year have been on the BFF.fm top charts, so you know we're excited for this year's fest!
We asked some of our listeners and DJs who they're most excited to see at the festival this year.
BFF.fm listener + fan Olivia says: I'm most excited to see Jungle. I've been waiting for their latest album for what feels like eternity and can't wait to see them live. I like them because they're mellow, funky, and making music that doesn't sound like anyone else.
Besides them, Tame Impala is one my all time favorites. I saw them at the Greek in 2017 and haven't been the same since. I still have confetti from the show!
DJ lil data says: I am most excited to see Santigold. Since her 2016 release 99 cents I have been a huge fan, and I cannot wait to see her perform her new dance hall album live!
I'm also super stoked that Hiatus Kaiyote is playing.. I first heard of them when I was at SXSW in 2015, and my friend told me they were the best live performance he'd ever seen so I'm excited to get the chance to see them! They have a futuristic soul sound which is unlike anything I've heard before.
Check out the complete lineup below, or on their website @ treasureislandfestival.com