Noise Pop 2019: Baths at Great American Music Hall 02.27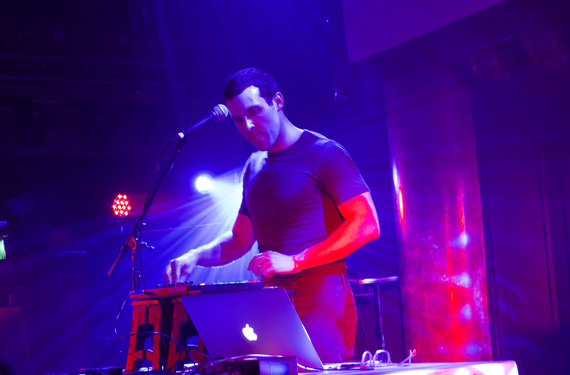 Baths is the personal project of Will Wiesenfeld from Los Angeles. One of the most endearing aspects of Baths' music and performances is a word that was mentioned repeatedly at his headline Noise Pop show at the Great American Music Hall this past Wednesday he is—infinitely—relatable.
His gorgeous vocals swirl around and are drenched with samples from his MacBook, alongside his various knobs and peripherals. You see how normal Baths is in his slightly spastic dancing, his joy in twirling knobs, and the way he casually sets aside his eyeglasses. (At various points during his set, he took them off to grip the microphone and bop around the stage.)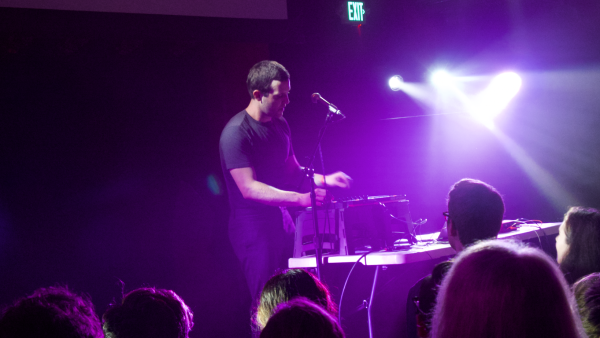 None of this is new, none of it is surprising, but there is real talent that shines through. Baths played songs from 2017's Romaplasm, as well as tunes from Cerulean (2010) and Obsidian (2013). (But, he definitely didn't play Aminals from Cerulean, a song that he said almost got him sued.)
Describing music can get tricky, so let me try to list Baths contemporaries, he's squarely in the realm of Final Fantasy/Owen Pallett, Nils Blech, and even James Blake.
There is a joy to be had in making music that you and your friends like, and then making more friends so that you can play out and record music too.
This is the place where Will of Baths exists.
So, if you've ever hung out at a friend's house and they suddenly looked at you and said, "Hey, I just wrote this song — do you want to hear it?"
That's how it feels to listen to and watch Baths perform. If you're like me, you'd grab a drink, settle into the couch, sit back and say, "hit me!"