Review - Day 1: The Holy at KEX Hostel Iceland Airwaves, Reykjavik 11.06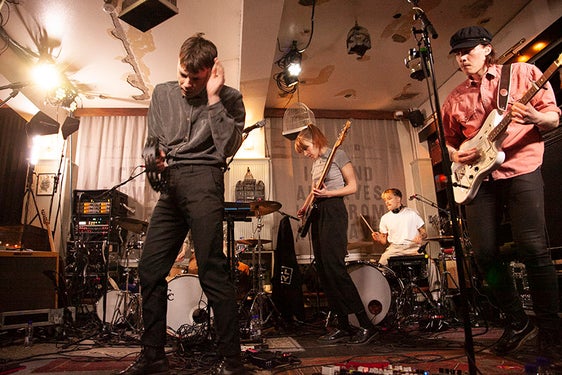 When I got to KEX for KEXP's (Seattle) traditional music showcase, the crowd was pretty sparse. Lucky for me, I was able to grab a spot in the front. The Holy from Helsinki, Finland, played as I hoped they would. Jerky yet melodic post-punk with vocals possibly borrowed from Springsteen (or modern The War on Drugs) and music in the vein of Kraftwerk, New Order (or contemporary Preoccupations). Which is another way of saying, what once was old is new again and again? Oh yeah, and kill your idols and remake them in your image. Blah, blah, blah. The Holy feels wholly fresh, yet comfortable, and I highly recommend you listen to their album, subscribe to their newsletter, and see them live when they're next in your town.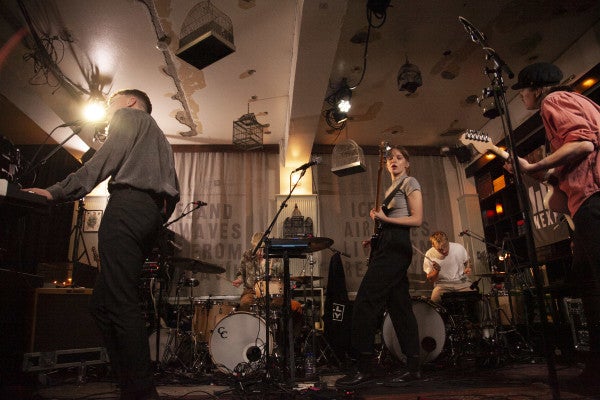 And, while I'm still unconvinced about the necessity of two drummers when playing live — (not at all synchronized, do they record with two drummers?) it's a definite visual treat to behold. At any rate, I'm super-stoked to discover The Holy. Listen to them and become a fan before they blow up!