Review - Day 1: Orville Peck at Reykjavik Art Museum Iceland Airwaves, Reykjavik 11.06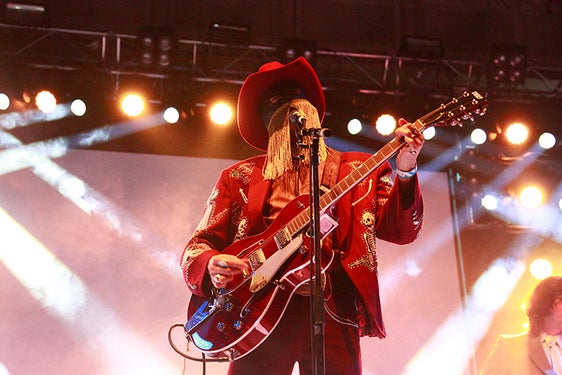 Dressed in a cowboy suit, this one with sequined appliqués, and wearing his customary fringe and leather mask, Orville Peck took to the stage at the Reykjavik Art Museum to an Airwaves audience that was ready to swoon at his bidding. And what a gorgeous gravelly voice he used to hypnotize the audience with! That deep baritone would make any gender slip off their panties right-quick to throw at his crooning form.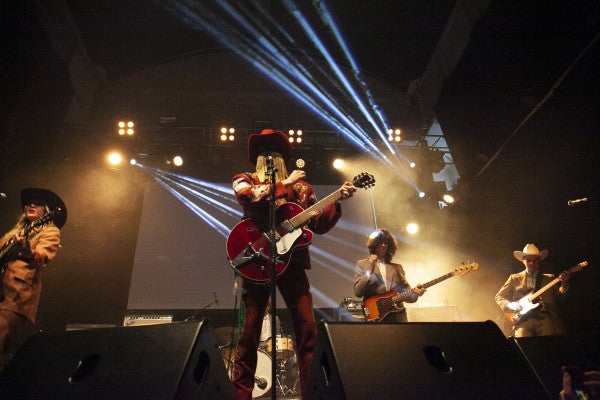 Yet, there is a thread of darkness that runs through his music, as a fellow audience member remarked to me, "Something that hints at (David) Lynch." Back by a four-piece band, Peck and his band of similarly festooned musicians played their retro brand of country with aplomb. And, while the Canadian native hinted at modern progressive views in his banter, "You ever see a drag queen perform?" A quick glance/ listen won't necessarily reveal his possibly more progressive views, which is to mention that a spread in British GQ and a piece in the NY Times suggests Orville Peck has a broad appeal. While Peck played a very solid set, there was something about how the band occupied the stage, that hints at an upward trajectory. They'll headline more festivals and large stages in the coming years. Which makes seeing them now so exciting. Make sure to catch Orville Peck before they sell out the stadium in your town.