Review - Day 2: Krassasig at Gakurrin, Iceland Airwaves Reykjavik 11.07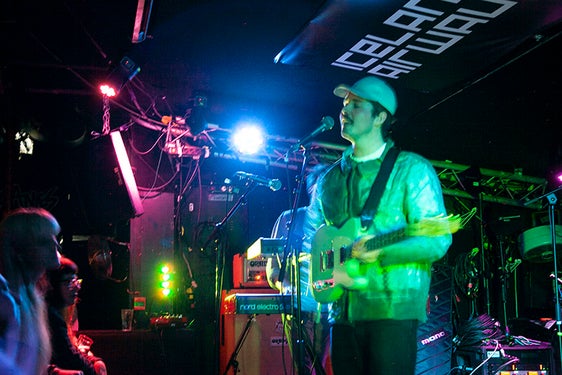 Krassasig (a.k.a. Kristinn Arnar Sigurðsson) sings "white boy R&B" infused with humor and an ease that is likely harder to pull off than its practitioners would have you believe. As proof of this thesis, consider the work of Shy Girls, How to Dress Well, and Chromeo (especially their early stuff).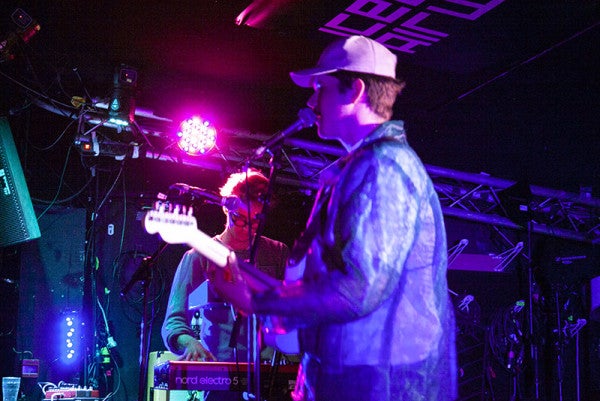 Given that I haven't come across many versions of this genre in Reykjavik (Auður is another talent) it was refreshing to see Krassasig's attempt. And, while he sings in Icelandic (so I can't attest to the cleverness of his lyrics) he definitely went all in with just the appropriate amount of enthusiasm and swagger. But, Krassasig is not only vanilla crooning over samples, his music has some fun flourishes too, you'll hear handclaps and finger snaps punctuated by a drum track. And while I look for small moments that might emerge as a signature for artists on the rise, I'm not quite sure I spotted birthmarks in his work. He does use layered vocal stylings to add an interesting depth and I even thought I heard a reference to the early 90s "world music" treatment. Even though it was happenstance that I caught his set at Gakurrin, it was still a delightful surprise. If you can, catch Krassasig blowing up stages around Reykjavik.