coastal climate radio: top 10 albums & songs of 2019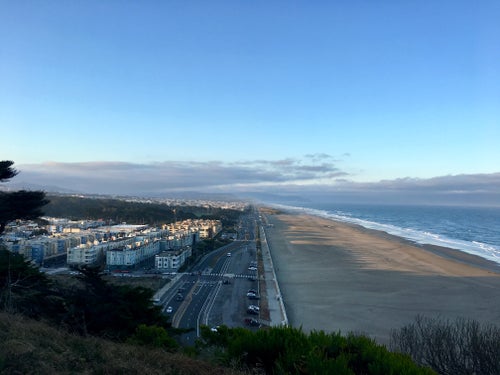 This year, and seemingly every year lately, has been such a music delight. Check out my favorite albums and songs of 2019 below along with some tidbits about the artist, their sound, and what it means to me.
1. James Blake - Assume Form

Not only was this album long-awaited, but the collabs were absolutely incredible. James Blake outdid himself with this record and it was definitely my most listened to album of the year, getting me through a lot of tough shit. Blake's usual unique electronic sound and one-of-a-kind vocals remain while he ventures into uncharted territory. My top 3 tracks off the album would be I'll Come Too, Barefoot In The Park, and Where's The Catch? in that order. If you haven't listened to this yet, you should drop everything you're doing and check it out immediately.
If you know me at all, you know James Blake has a very special place in
my heart and I can't help but sob through every single show I attend of
his. His DJ sets on the other hand are a whole different ballgame with 1-800 Dinosaur, "a kinship of humans plus dinosaurs" as they would put it. These usually occur at Public Works SF once a year and if you're lucky twice. It's typically a circulation between him and 2 other DJs who alternate every 30 minutes/6 songs with eclectic beats but always something groovy and danceable. Hope to see you there!
2. The Dip - The Dip Delivers


The Dip is a band coming to you from Seattle, in which you can find your seemingly typical traditional lad sprinkled with a bit of city boy to shake things up. Always singing about love, heartbreak, intimidating women, and life in small towns in that smoooooooth voice, you simply cannot get enough. Their first album in 4 years and it was well worth the wait! Their next show is on May 15th at The Independent - be there or be square. If you don't know where to start in your deep dive, I suggest checking out my favorite tracks State Line and Atlas. Happy listening!
3. Toro y Moi - Outer Peace

Don't know what exactly to say about this except that when it goes on, I immediately wanna shake my hips wildly forever. So funky and unpredictable, you can't go wrong! Did you know he's been Berkeley-based since 2012 and Toro y Moi is a moniker for Chaz Bundick? My favorite work from him is actually a collab album he did with The Mattson 2 which takes on a psychedelic jazz vibe if you can believe it! Give it a listen on your drive down the coast.
4. The Growlers - Natural Affair


Start with Coinstar and you won't be disappointed. I particularly enjoy this album because it takes a slower feel to The Growlers' typically psychedelic surf sound, as if it's like a muted color but also not?? Just check it out for yourself and you'll know what I m, it's been on repeat for me since its release. Highly recommend!
5. Anderson .Paak - Ventura


Do I even have to say anything about this one? Come on! He's right on par with this one - hip-hop funk genius at his wizardry again and we are all here for it (or at least should be). If you haven't listened yet, what's wrong with you?????
6. FKJ - Ylang Ylang (EP)


Although this is technically an EP, I think it's earned its spot. FKJ has been long underrated, but no more! He got married recently and this record shows it in the sweetest way. I love every song, but Risk strikes a special cord with me. You can expect the same unpredictable electronic beats and hip-hop trend but this time a bit softer and with some daring melodic vocals that give me major James Blake vibes and are what take this EP over the edge for me. The vulnerability is impossible to miss!
7. KAYTRANADA - BUBBA

Ya ya, I know this only came out like a couple weeks ago, but REALLY? We've all been waiting for this on the edge of our seats and it's everything we could've wanted and more we just gotta face it. And ooooh those features - D A M N. My favorites are Kali Uchis, Masego, VanJess, & Charlotte Day Wilson. Listen up and don't forget to grooooove it outttt babes!
8. Shy Girls - Bird On The Wing


I was never a huge fan of Shy Girls until this record. Every album before mostly just seemed so typical in the chill electronic group, but this one has a twist to it you'd never expect. The track that gets me is hands down What Do You Do When You've Found Love?. it's a tearjerker though, so be ready!
9. Mexico City Blondes - Blush


Get some sexy slow indie french vibes but skip the french.
This band sprouted in beautiful Santa Barbara, California. If you wanna get into them, check out their hit single and my favorite track Fade to start things off. This is their debut album and it's a fun one forsure!
10. Khruangbin - Hasta El Cielo (Con Todo El Mundo In Dub)


If you're not into Khruangbin yet, I can guarantee that your life is not as great as you may think. Khruangbin means airplane in Thai. There's so much that's amazing to share about this band - they create music in a barn hidden away in the bowels of Texas and they have a playlist generator based on where you're flying to and from. Give it a whirl, you surely won't be disappointed! This album is a dub version of their previous album Con Todo El Mundo, which feeds off sounds from India and Iran. Their debut album is inspired by 60s & 70s Thai music and various genres of southeast Asian pop across time. Khruang also serves as excellent fun sex music if you're on the prowl for some hot tunes.
1. I'll Come Too by James Blake
2. Barefoot In The Park by James Blake
3. Coinstar by The Growlers
4. Ordinary Pleasure by Toro y Moi
5. Cherry Blossom by Club Kuru
6. Risk by FKJ, Bas
7. Post Mates by Jarami, Cautious Clay
8. Blu by BENEE
9. When He's Done by Tei Shi
10. She's the One by Anemone
Be sure to check out Coastal Climate Radio every Saturday morning for more! Feel free to check out these playlists as well: Top 10 Albums of 2019, Top 10 Songs of 2019, & Top Songs of 2019.
Happy New Year!