5 Weird Makeshift BFF.fm Studios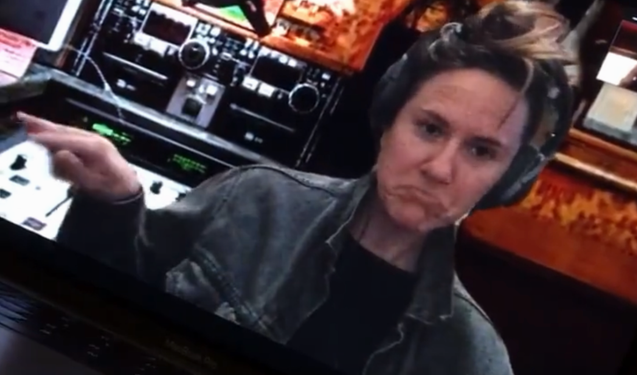 When San Francisco's shelter in place order came down, our DJs didn't miss a beat setting up their own studios in place.
Let's take a look at some of the most...uhhh, interesting ways our DJs are continuing to bring you your favorite radio programs while we all work together to flatten the curve.
5. Sequoia's Virtual Diner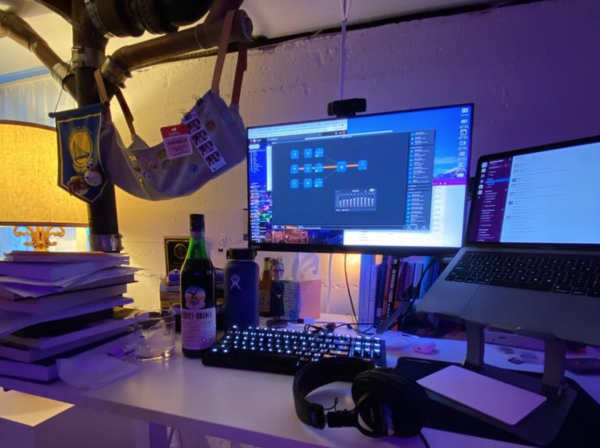 It hardly seems fair that Sequoia and the Early Bird can't take you "from under the covers to after coffee" together in person these days on Roll Over Easy, but Sequoia's home studio picks up 50% of the slack...this photo was taken before his microphone arrived in the mail, but hey, at least he had the Fernet set up.

4. Sasha's Blanket Fort Studio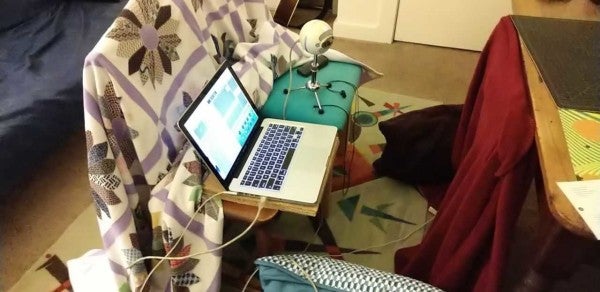 Loose Canon Listening Club is our classical music show, without the usual BSDM fetish (Bach, Beethoven, Brahms, Debussy, Schubert, Mozart). And we're also pretty sure most classical music shows aren't cooked up in a blanket fort set up in a kitchen.
3. Amanda's Trapped in the Closet Studio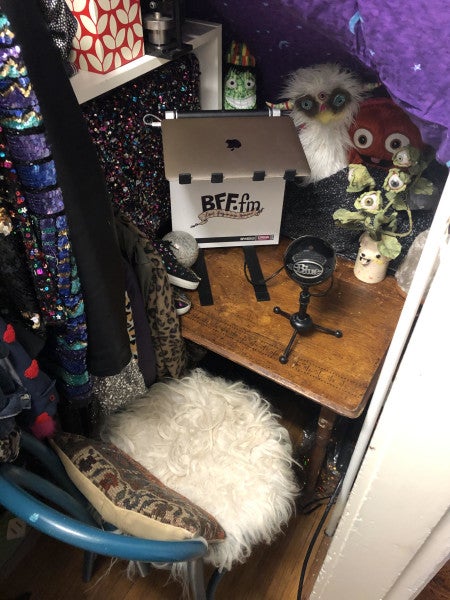 Station founder Amanda has gone full Ira Glass while hosting Best Frequencies Forever Top 30, except with way more sequins, as she managed to set up a quirky little radio cave in the closet under the stairs.
2. Amber's Fake It Til You Make It (back into the) Studio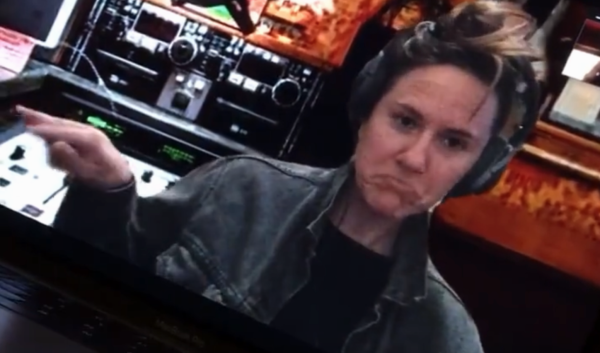 At first glance it seems like hello, cheetle. co-host Amber has defied our station lockdown to bring you all the garage rippers they're known for, but if you look closely you'll see that it's just a clever Zoom background. Those cheetles know all the tricks!
1. Karina's Undercover Studio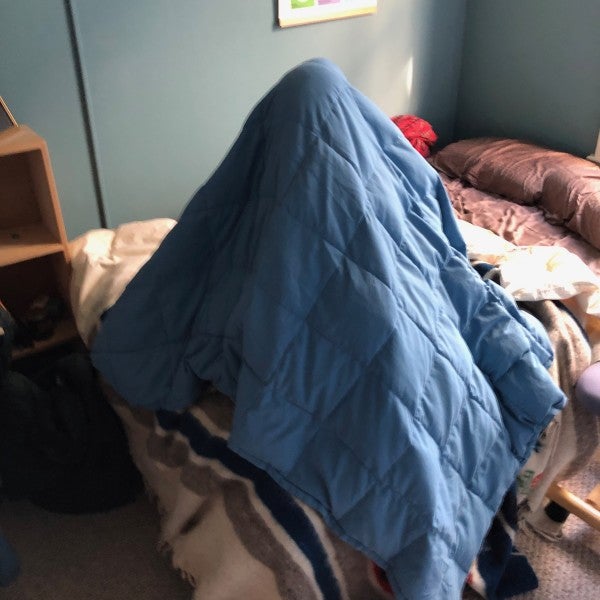 Hello Sunshine is coming to you from fully under the covers every Saturday for a nice, cozy sound. But, also, let's be real, this photo is a big mood. We're all feeling this.