Sasha's overenthusiastic review: Olivia Chaney's "Shelter"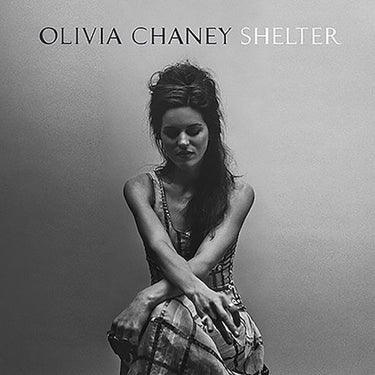 This year has seen a gale force of artistic output as a result of the world's political and social turbulence. However, sometimes, the toppling gusts of each breaking news alert become too exhausting to face. Sometimes, a retreat is needed. Sometimes, a moment of refuge from the psychic storm is what will get us through.
Shelter, English singer-songwriter Olivia Chaney's second solo full-length on Nonesuch Records, may be just that temporary musical sanctuary. Like her first solo full length The Longest River, it is Chaney's voice, bright and beautiful, that rings clear throughout. Continuing to favor minimal acoustic arrangements of primarily guitar and piano, her songwriting takes an introspective turn away from the traditionalism of her previous album.
It is welcome that Shelter focuses more so on Chaney's original ballads than in previous efforts. It is hard not to connect deeply to her themes of desire and loss, memory and resilience. There is such emotional strength in these deceptively delicate songs that they will crack even the most jaded listener quickly, and, for that, Shelter must be heard. In the wake of its psychological deconstruction, it rebuilds, possibly even stronger than before.
Trained at England's Royal Academy of Music, singer and pianist Chaney supported a number of folk revivalist projects before self-releasing her first solo album in 2013. Since then, she has released two studio full-lengths and collaborated with The Decemberists in a new band called Offa Rex and with San Francisco's Kronos Quartet on their recent Folk Songs album. She plays San Francisco's Swedish American Hall on August 16.
Sasha is the host of Boy with Girl's Name Morning Mixtape, which airs Tuesdays from 8:00 to 10:00 a.m. PT. Listen to previous mixtapes | Connect on Twitter
Sasha's overenthusiastic review is an excitable weekly(-ish) column that can barely be called a review. You will not find anything even remotely resembling objectivity in this space.