Cash for Gold Record Release "Swan Dive"

By
BFF.fm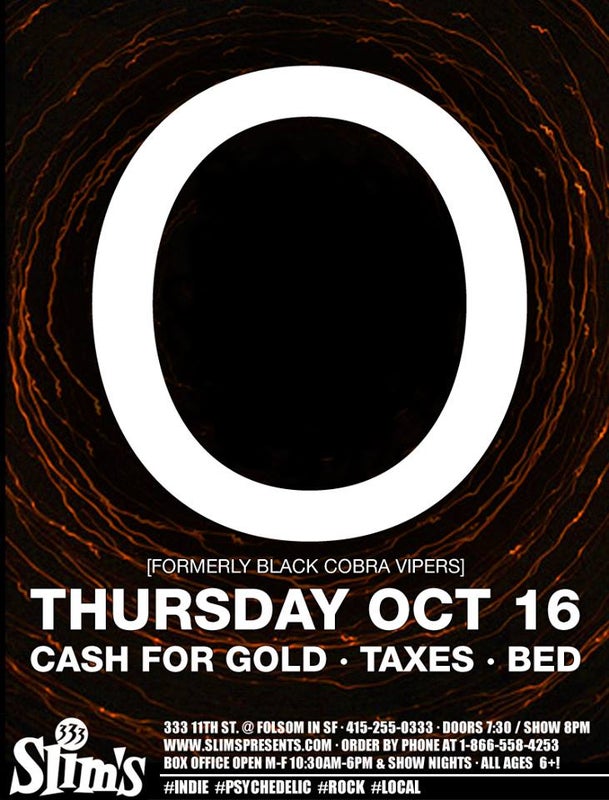 Cash For Gold is gearing up for a release party for their first record, Swan Dive, at Slim's Thursday evening. We caught up with Jordan, the band's guitarist/crooner, for more details on the band and what we can look forward to from their debut.

BFF.fm: You're billed as "funeral pop." How have you honed that sound?

Jordan: We draw our sound from various different genres from doo-wop to 70s rock 'n roll, but usually get garnered as a dream pop band. The funeral pop label comes from blending melancholy, minor melodies into our version of pop music. As a 3 piece we can really use dynamics to our benefit as well. Bringing in extreme highs & lows along with the often darker feeling of the tunes helps to evoke the emotions we try to convey through our music.

BFF.fm: What do you think each member brings to the table in terms of sound or unique contributions to the band?

Jordan: Stella & George and I work together to create a unified sound while still contributing our individual influences. I bring my love of minor pop melodies with a tinge of 70s psych rock. (David Bowie & Blonde Redhead are some of my favorites). George brings a solid, rock 'n roll feel to the drums siting Queens of the Stoneage & Man Man as strong influences. And Stella uses her skillset as a longtime pianist to craft her incredibly melodic bass lines to nicely round out the sound achieved by these diverse influences.

BFF.fm: What five songs are you listening to on repeat right now?

Jordan: Heroes- David Bowie

Silently- Blonde Redhead

Care of Cell 44- The Zombies

Young Folks- Peter, Bjorn & John

Nightrain- Guns N' Roses

BFF.fm: And finally, if you could be in any OTHER band besides Cash For Gold, past or present, real or fictitious, which would it be?

Jordan: Other band would have to be in Screamin' Jay Hawkin's back up band in his hayday just to have the extreme pleasure of watching that genius lunatic perform every night! In my opinion he was the first shock rocker.

Catch O, Cash For Gold, Bed & Taxes Thursday 10/16 at Slim's // 8:00pm // $13.