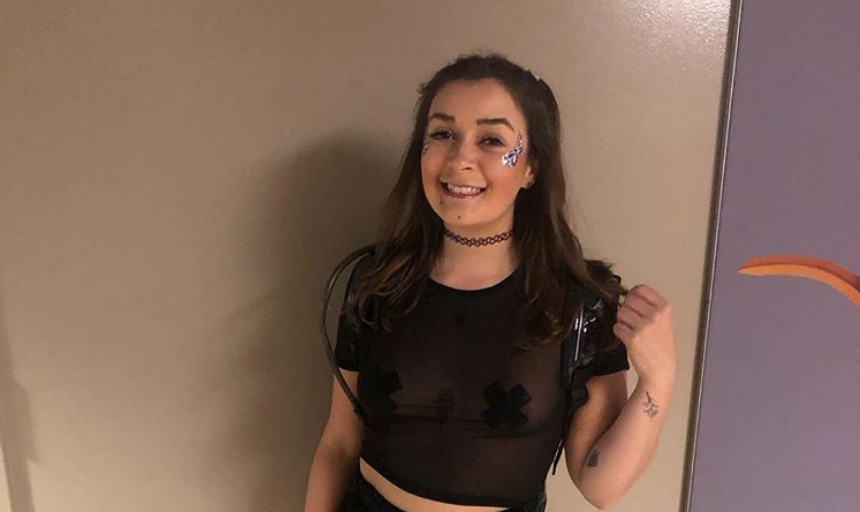 Airing Tuesdays at midnight, What's the Soup? is "a show dedicated to anything and everything related to the electronic music scene" and for DJ Soups that includes playing the latest tracks, interviewing up and coming local electronic artists, and simply being a champion of the scene. Plus, she demands "PLUR vibes only 🥣✨" Let's take a moment to get to know DJ Soups!
---
Tell us a bit about yourself.
I am from South San Francisco. I have been involved with some sort of musical activity since i was born, I took violin lessons, which I wasn't very good at, I've taken singing lessons all my life and that was always my favorite thing, and then in college I joined the college radio station and decided to dedicate my life to music and that's when I learned how to DJ and play piano. I went to Chico State and got a degree in Music Industry. Now, I work at Cumulus Media. In fact, a coworker told me about BFF.fm while we were chatting about post grad life.
You're actively pursuing radio as a career. Do you see BFF.fm as part of growing your experience?
Yeah! I value the experience I am getting being on air at BFF.fm. BFF.fm gives me an opportunity to connect with listeners and share my passion for music and my favorite music with them.
So, what IS your favorite music?
I live and breathe electronic music, it is basically all I listen to and I love being part of the rave community!
Who are your favorite current artists? Fav artists of all time?
My all time favorite artist is Kayzo. My current favorite artist is Sullivan King
Has DJing always been a part of your involvement with the electronic music scene?
I have been djing for 4 years and have been on air for 3 years! I started off mixing house music then switched to bass music when I got more involved in the rave community. I love that BFF.fm gives local artists an opportunity to share their music.
Outside of your involvement in the music industry, what do you enjoy doing?
My outside music life consists of me eating a lot of sushi, going to raves/music festivals, and going to the Russian River. I also have a weird thing for miniature things, like little boxes, little pencils, anything that's in a miniature size I love and want.
Any cool shows, films or books you've checked out recently?
I just finished the new season of Stranger Things! I cried my eyes out lol
Finally, I looove hearing about people's idiosyncrasies and pet peeves. Do you have any?
I hate when I'll say something and then no one responds then someone else will say it louder and then they get responded to. Or when people steal my ideas.
---
We can't wait until DJ Soups is a famous on air personality! Check out her BFF.fm DJprofile, connect with DJ Soups on social media, and maybe even support What's the Soup? with a donation!