LD's Top Five Bay Area Grooves of 2019

By
Duffy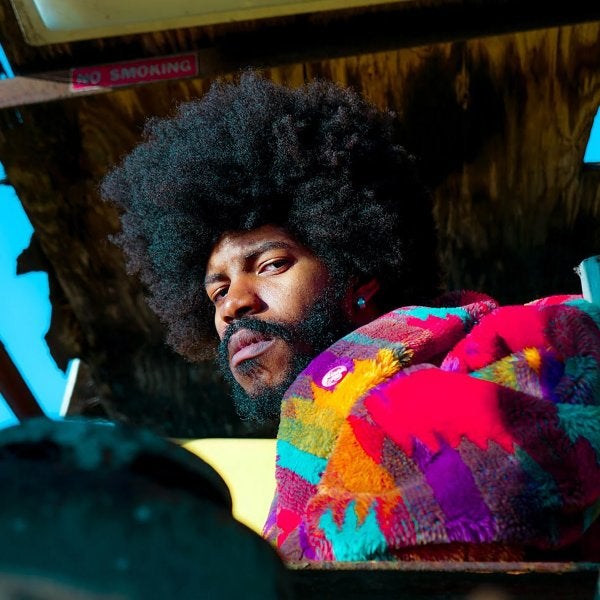 Hey y'all! Here are my standout Bay Area tracks of the year. These are the songs I bumped incessantly while waiting for Muni, wandering around Lands End, and sitting in coffee shops avoiding doing work. This list focuses on indie soul, funk and psychedelic and is by no means comprehensive!
Mahawam – Michelle Pfeiffer
Mahawam's "Is an Island" EP defies categorization. Is it hip hop? Electronic? R&B? House? Does it matter? In only five tracks, Mahawam communicates ecstasy, heartbreak and coming to terms with their HIV positive status in a transcendent way. I found myself listening to "Michelle Pfeiffer" on repeat, an earworm that draws you and and catches your breath with its powerfully vulnerable and darkly humorous lyrics. Co-produced by Akiyoshi Ehara of The Seshen, Mahawam's sound feels prescient, what's coming next in music and culture. Mahawam is featured on Alphabet Rockers' 2019 Grammy-nominated record "The Love," and I see big things coming their way!
I had the opportunity to interview Mahawam on air and hear about their background as a poet. Check it out!
Bells Atlas – Belly
As soon as I heard the first beats of Bells Atlas' single off "The Mystic," I knew I was in for a ride. "Belly" is a unique pop song undeniable in its creative vision. Bright, bold and colorful... did I just develop synesthesia listening to this record?? Bonus points: Bells Atlas absolutely killed it on the final night of BFF.FM's MUSH Concert Series at Jack London Square, capping off the summer with shimmering neon lights and lush beats on the Bay.
Listen to my co-host Kellie's interview with Perhapsy (member of Bells Atlas)!
Toro y Moi – Ordinary Pleasure
Is Toro y Moi too big to be considered a Bay Area band? Not in my book! "Outer Peace" was my most-played record of the year, with that feel good groove to get you through a rainy day and transport you to a place of serenity. Chaz Bear, take me away! My favorite memory of Outside Lands this year was their late afternoon set, a hazy dream with the sun shimmering through the eucalyptus trees. The video for "Ordinary Pleasure" shows their East Bay creative compound Company Studio in its full glory. Shout out to their percussionist Brijean for a standout solo debut this year!
Midtown Social – Fantastic Colors
There are a whole lot of love songs out there, but not enough songs about the beauty of friendship and community. Midtown Social's "Fantastic Colors" takes you on a dreamy voyage with smooth vocals and synth reminiscent of Sade. Shot on the dramatic cliff side vistas of Northern California, the video shows the awe-inspiring splendor of our natural surroundings and the power of finding your people. "Fantastic Colors" feels like one of those rare, perfect days with your friends that you wish would never end. Despite the outlandish rents and challenges of day-to-day life, maybe it's worth it to be here.
Listen to our interview with Aaron Joseph, Kisura Nyoto, RJ Julia & Adam Rubinger of Midtown Social!
Meernaa – Ready to Break
Meernaa released their long-awaited LP "Heart Hunger" on Native Cat Records this year and it did not disappoint. It's a meticulously crafted composition from the frequent John Vanderslice collaborators based at Tiny Telephone studios. "Ready To Break" stood out as the grooviest track, an exuberant love song that's just plain fun. Who knew that a Prince-inspired guitar riff would pair perfectly with a highly choreographed Kung Fu fight in the desert?
Check out the on-air performance from Sis, featuring members of Meernaa!
Thanks for reading folks. If you dig this list, check out my Green Room show on Thursdays from 6-8 pm for all the Bay Area jams. If you' re interested in getting involved in BFF.FM community radio shenanigans, visit BFF.FM/join!
2020, here we come baby!