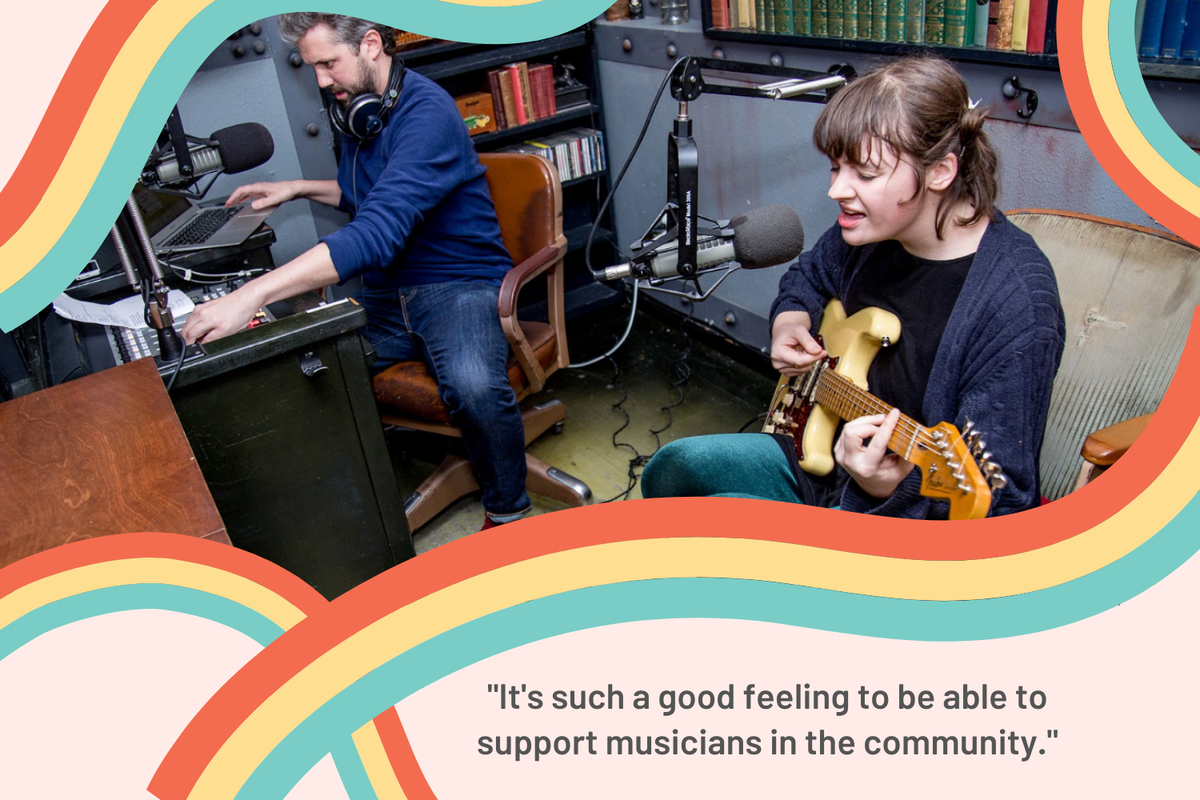 You are the community in community radio- a magical thing that Sequoia of Roll Over Easy describes as "one part us, one part you, and a little bit of coffee." In a time where the idea of creating for creativity's sake feels like it's slipping away, your support gives a voice to those who may not have it otherwise and empowers people to learn new skills, all while helping you discover awesome new music.
Each week during our end of year fundraising campaign we're sharing the story of one BFF.fm DJ and the impact community radio has had on their lives. This week, we'd like to tell you about Will.

Will's journey with BFF.fm began behind-the-scenes, early on as a listener, then a donor, then in 2017 Will joined the Board of Directors. When the board began developing initiatives to encourage more interaction with the local music scene, Will realized the best way to familiarize himself with San Francisco's sound was to jump on the BFF.fm schedule himself. On November 13, 2017, I Luv Mondays was born, and Will dedicated his time slot to local bands with live shows in the upcoming week. "After 94 episodes many of them have become my favorite bands, their songs are the ones that define my days."
A lot of the bands Will highlights are just starting out, and might not necessarily know what they're doing yet. And that creative struggle resonates with Will. "I'm years-deep into writing my first novel-- I definitely have no idea what I'm doing-- and these bands are a true inspiration to me."
The tagline for I Luv Mondays is "playing the hits of the Bay Area." And that's because Will treats every local tune he features like a chart-topping hit. The more a band plays around the Bay, the more Will spins that humble hit to promote their efforts in the scene.
A few spins on community radio might not grab the attention of a major label artist, but local bands are often appreciative and proud to be featured- and will reach out to Will to say thank you, something that in turn makes Will feel proud. But for him, the best moments come from seeing the same musicians resurface with new material again and again, whether it's as their band grows or they split off onto new projects. It's like getting a virtual front row spot rocking out to the evolution of San Francisco's sound. "It's such a good feeling to be able to support musicians in the community, to see their hard work and growth first hand, and to be able to celebrate it with them."
Community radio makes it possible to connect with local music scenes from around the world, no matter where you happen to be. BFF.fm is here to build that connection for San Francisco.
Join more than 850 of your friends and neighbors who also believe in the power of community radio to bring people together by making a donation to BFF.fm by December 31 so that people like Will can keep his front row spot, jamming out to the hits of the Bay Area.