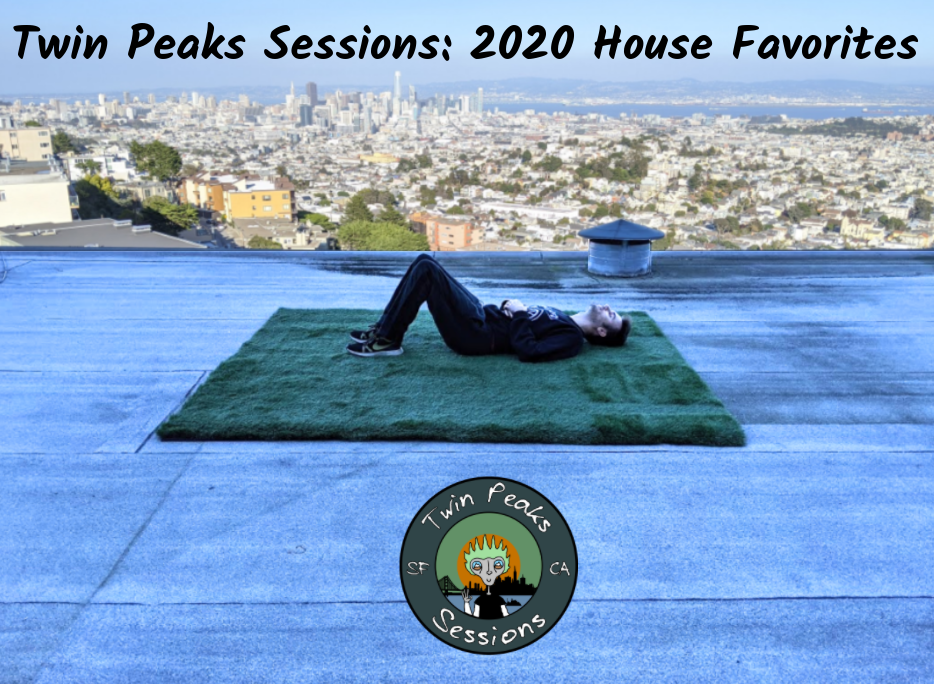 After over 100,000 minutes listened to on Spotify (not a flex, but a very lonely quarantine), 49 new episodes of Twin Shrieks Radio, and 27 sessions filmed atop the stoic Twin Peaks Sessions rooftop, musically this was a very sound year. In most every other regard, not so much. Let's focus on some highlights; here I will share 5 incredible records/EPs from exclusively Bay Area artists who also rocked the address-unknown Twin Peaks nook in 2020.
And off we go, in order of session release date.
1.) Sour Widows - S/T
Maia and Susanna brought their glistening riff-filled guitars and harmonic angel voices over to Twin Peaks right around the same time their self-titled EP dropped in late February. At Twin Peaks we typically don't allow amps, but sometimes you just can't fight off how epic an electric "acoustic" session can sound like. While it was freezing to perform in the winter, may our cold hearts be forever warmed by this session.
2.) Juan Wayne - 1
I received an email in early spring of 2020 with a demo from a band called Juan Wayne. I had no idea who they were, or what they could sound like, but as I dove into their private Soundcloud link, I immediately wanted to say "howdy" to someone, anyone. And that is exactly how they begin their delightfully goofy intro to their session, "howdy...uhh..howdy...we're Juan Wayne". Juan Wayne at Twin Peaks Sessions was the world's first public recording of the emo-country glam rock duet, featuring SF's Andrew St James and LA's Cesar Maria, and (cow)boy was it received well. Our most viewed 2020 session release, it has some of the smoothest harmonies with two voices sounding so similar yet so distinctly different. I know that doesn't make sense, just watch the session.
3.) Maggie Gently - Good Cry
Filmed safely during quarantine when the world needed even the slightest glimmer of hope, along came Maggie Gently. Formely of Bay Area rockers The Total Bettys, Maggie goes solo with her warm vocals, upbeat happy-sad lyrics, and immediately became my mom's favorite artist discovery of the year. While Maggie concludes her session with hit single "Every Night" off the Good Cry EP, she opens up with another, even newer single, "Where My Time Went". The future is as bright as ever for Maggie Gently's music, and that is something to keep us at peace.
4.) Damper - The Three Lives of Thomasina / When You Finally Come Up for Air
Thom Stone, of the typically twinkly trio named Damper, rocked an acoustic solo sesh performing their two new singles. The opener perfectly blends into the finale, balancing calmness with loud angst, and dare I say it... this is EMO.
5.) Field Medic - The Floral Prince
Our 2020 wrapped up with lo-fi freak folk legend Kevin Patrick Sullivan, aka Field Medic. Former SF resident and now SoCal scheming emo prince, Field Medic remains a legend in the indie folk scene, and was the perfect session to conclude season 2 of Twin Peaks. "He's like the Post Malone of folk", said someone on Reddit.
To anyone who made any form of art this year, thank you. Keep up with us on IG @twinpeakssessions, and radio stuffs are under @twinshrieks Thank you and goodnight.