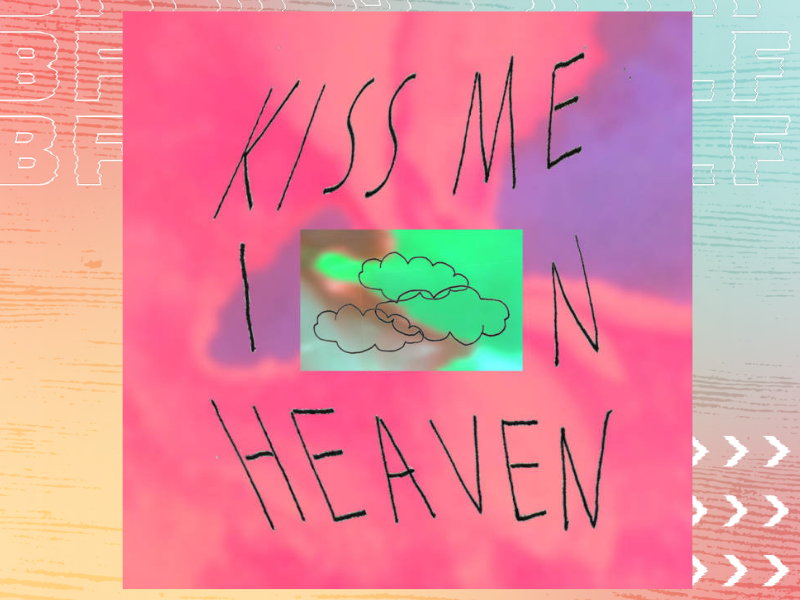 This song will bring you pure joy. There's no clearer way to state why you should listen to the new single from The Convenience, "Kiss Me In Heaven". The infectious synth line, bouncing drum machine, and endlessly endearing lyrics make for a near-lethal serotonin boost. But this isn't just a feel-good banger—it's a masterclass in pop songwriting and an exciting sign of what's to come from a promising new band.
The Convenience are a New Orleans-based pop duo comprised of Nick Corson and Duncan Troast—both members of fellow Nola band Video Age. After releasing a pair of short and sweet EPs, Corson and Troast took a break to tour with Video Age and write their upcoming album, Accelerator.
While you might say their early handful of songs are more straight-forward indie, "Kiss Me In Heaven" signals a movement towards glimmering 80s pop and Prince-inspired funk, allowing the two to hone in on the synth-heavy sounds they've been perfecting with Video Age.
I can't recommend this song—and this band—enough. Listen to "Kiss Me In Heaven" below and make sure to follow them on Spotify and Instagram to stay close on what's next from The Convenience!
P.S. you can hear Duncan Troast talk The Convenience, Video Age, and his undying love for Prince on this episode of the Throwin' Bo's Radio Hour!