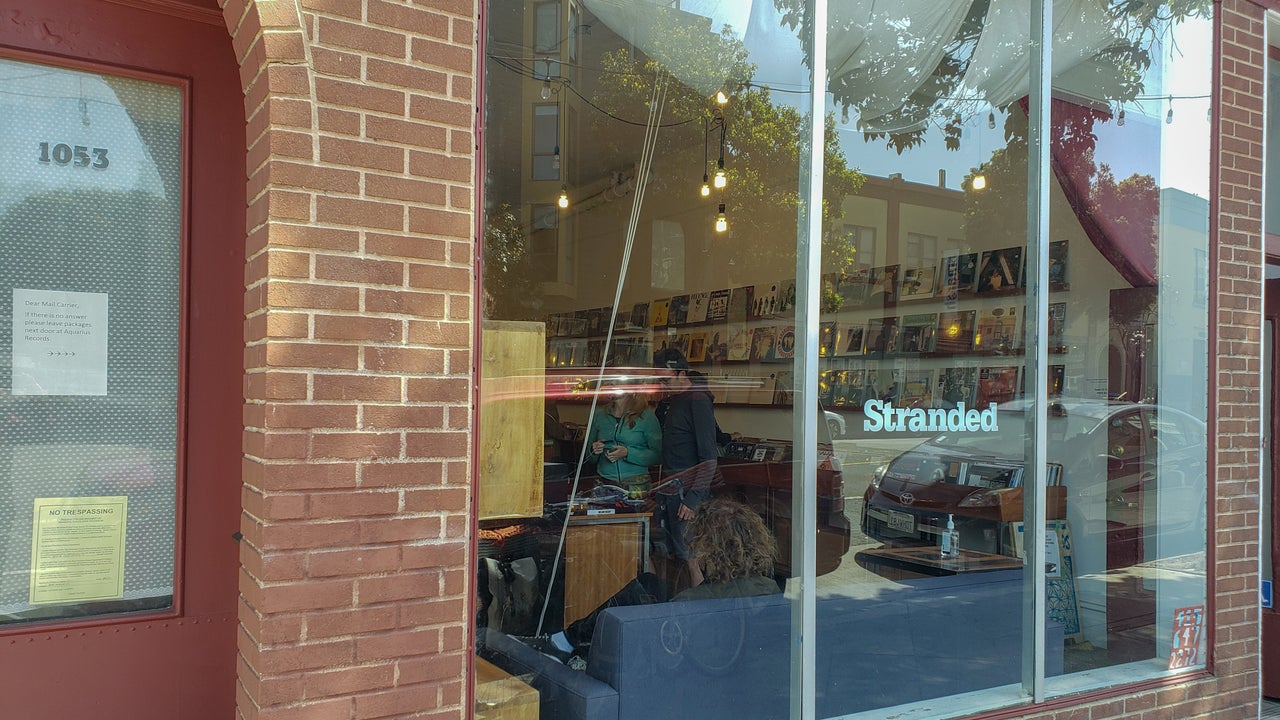 If you walk around San Francisco's Mission District, you will see some select record stores. Which are the best ones?
In this Bay Area neighborhood, you will also see places that appear to be record stores. A bright sign on 20th Street reads RECORDS. It's actually a local bar. A few doors down is a space lined with albums. It is a DJ teaching space. Other locations are the homes of San Francisco record labels. But if you look closely, you can find several retail stores specializing in vinyl, compact discs, cassettes, music collectibles, posters and clothing.
The Mission District is one of San Francisco's most noteworthy music communities. Artists like Carlos Santana and La Doña are among many musical artists hailing from the Mission. The neighborhood has a few record stores that remain.
What brick and mortar stores can you walk into in San Francisco's Mission District to buy music? Here are just a few choices in 2022.
Thrillhouse Records: Situated far south of the Mission is this volunteer-run record store and performance space specializing in punk rock and related genres. Upcoming concerts are posting on the store's Instagram account.
Grooves: Located on Market Street and adjacent to the Mission District, Grooves has limited hours, but a wide variety of music and collectibles, including lunchboxes.
Stranded: The Valencia Street shop specializes in vinyl records. You can find used records too.
Because of the volatile economic nature of record stores, you are encouraged to call a store or look online to confirm hours and access. In addition, several Mission District record stores such as Pyramid Records and Six Degrees Records say online that they are temporarily closed. They could reopen.