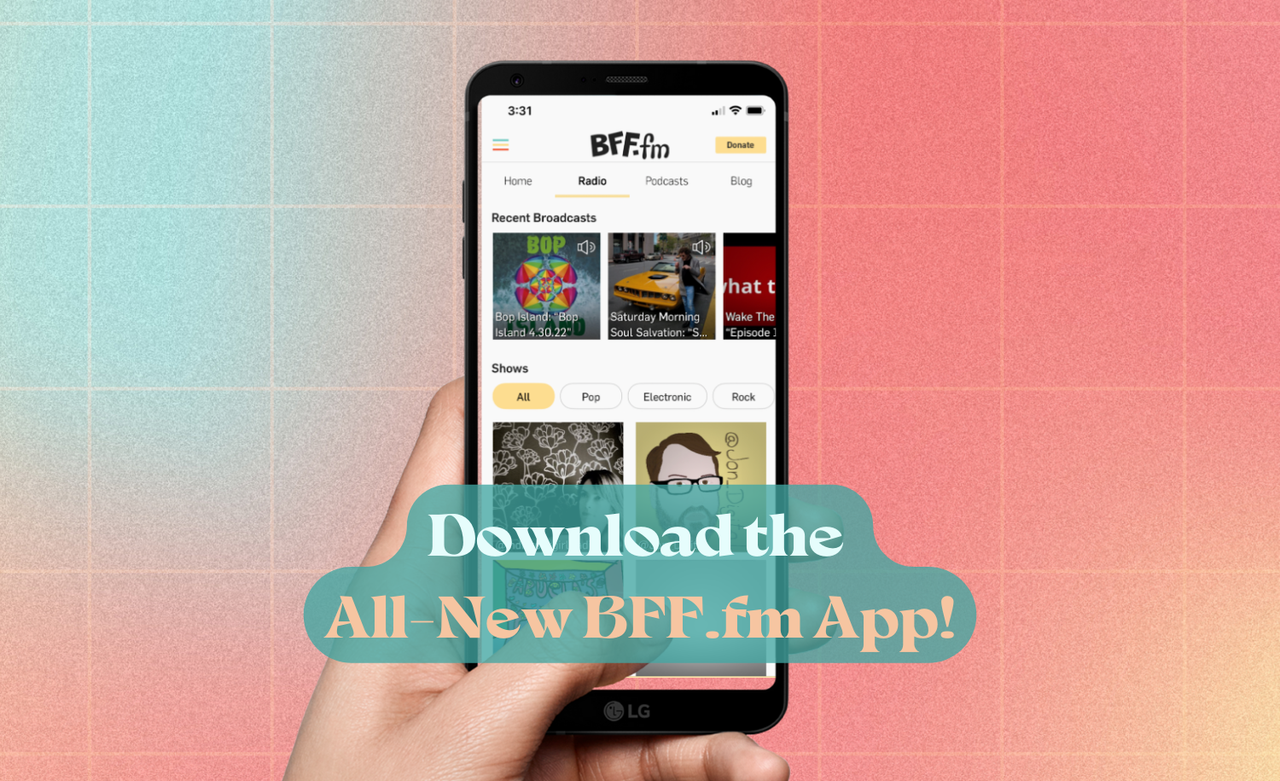 After (counts fingers) 8+ years we are super excited, stoked, thrilled, over the moon and all of the above to announce that we're FINALLY delivering a much requested feature at BFF.fm: a dedicated mobile app!
The official Best Frequencies Forever app is now available to download to your mobile device and tablet! Stream our live feed, catch up on your favorite DJ's past shows, explore new sounds by genre, or pop on a podcast for your daily whatever!
I mean, just look at this amazing app:
To celebrate the launch of the official BFF.fm app, we are giving you chance to win a pair of 3-day VIP passes to Outside Lands 2022! You can enter the contest exclusively on the app, just download and click on the contest banner. You could be sitting VIP style watching Green Day, Illenium, Phoebe Bridgers, Pusha T and dozens others!
We really want to thank each and every one of you for believing in our station, donating when you can, and participating with BFF.fm! As cheesy as it sounds, we couldn't do this without you.
So download the app, because you're a part of this too!