Improvising in the face of obstacles: An interview with saxophonist Beth Schenck

By
Sasha
Hosted by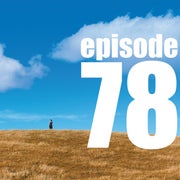 San Francisco-based composer, saxophonist and educator Beth Schenck joined me live in Studio A on Sunday, May 22, to discuss her recent solo release Above and Below. Listen to the full interview in the Loose Canon Listening Club episode linked above.
"During the pandemic, it felt like a lot of solo practice, but not actually creating music," Beth says. It was her adaptations to the restrictions and limitations of the public health crisis, though, that led to the creation of her first album in more than decade. When she finished a composition for her saxophone quartet Social Stutter, the group was, of course, unable to get together to play it due to the necessity for social distancing. As a result, Beth rearranged the parts so that she could record it (and hear it) for herself. "That just set me off," she says. "It was so fun to do that. It felt like I was making music instead of just practicing."
During the the winter of 2020 and 2021, Beth recorded the tone poems that are included on the album at home in the Outer Sunset. "Every weekend, my son and husband would go take long bike rides, and my husband would set up the mics for me in my bedroom. I would just look forward to that every week, getting to have a few hours by myself where I could just write music and record these little gems, just for myself."
Although Beth didn't make the recordings with the intention of releasing them, her friend Lisa Mezzacappa, a local composer, bassist, bandleader and producer, urged her to apply to a pilot program developed by the American Composers Forum to help Bay Area artists create new recordings. Beginning with Above and Below, the nonprofit is releasing the resulting albums through its label innova Recordings. Listen to Beth's album below, and learn more about the program and participating artists here.
Listen to the full interview on the Loose Canon Listening Club