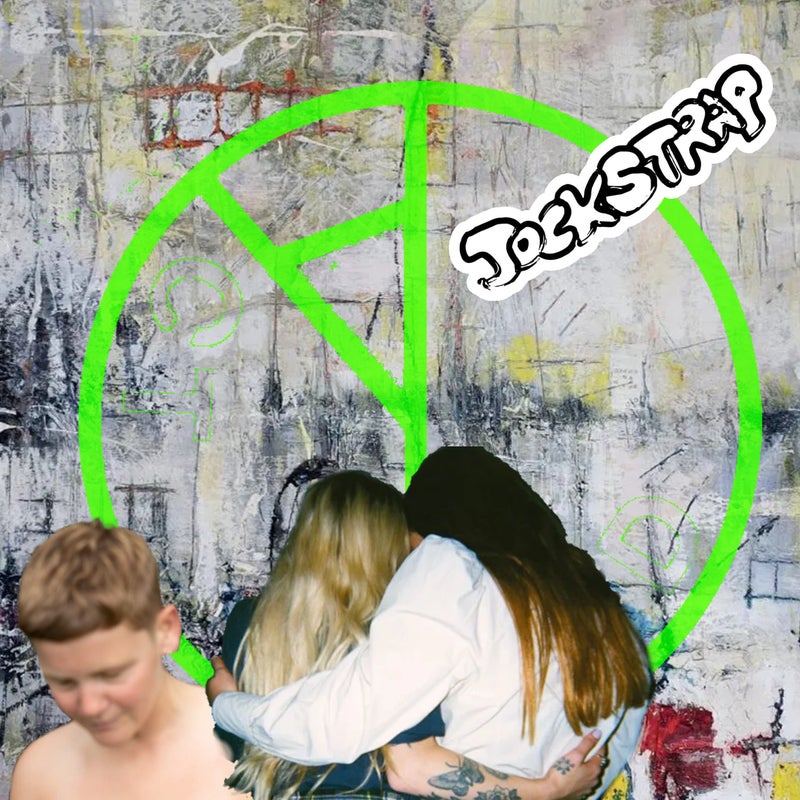 I can barely find much to say about 2022. Maybe we shuffled back into some kind of pandemic new-normal? Some people did, I saw them. But since we didn't really do it as a coordinated society — increasingly antagonistically, if anything — it was mostly a very tiring game?
Britain did some big constitutional things, which was historical and odd and historically odd. New monarch, three new PMs. But I've lived away from home so long how that even that's a bit of a perplexed observation than meaningful experience.
With things just sort of slowing down askew, I wrapped up No Magic in July. 134 episodes of radio that I'm rather proud of, and a routine that helped me just about hold it together through the pandemic and social changes wrought therein. The show was built around guests, then became a solitary exercise instead. A vital comfort for sure, but once the BFF.fm studio reopened, it didn't feel right to revert to the old form. No Magic did everything that could be asked of it, and I look forward to waking up one day with a flash of inspiration for whatever the next show will be. Thank you for listening.
Since the show ended mid-year, some of this year's Top 5 records were featured and some were released after. My relationship with music — and of how I listen to music — shifted once the weekly show wasn't such a pressing requirement. A little more space for albums, a little less pressure to move on to the next release. Some opportunity to go back to records that had been rushed over.
It's made compiling this list feel a little strange — but in a way, that's what's great about these kinds of lists. It's not trying to argue that these are the definitive "best", they're just the ones that stuck. That feels like it fits for 2022: Not a terribly well formed year, but looking back there're things to smile at and take forward. So, for your listening pleasuring, here are my 5 picks for the year.
I know I just said this list isn't about "the best" records, but truly this is one of the best records in recent times. I'm overwhelmed trying to describe it succinctly, such is its inventiveness. London duo Jockstrap — Georgia Ellery and Taylor Skye — released this debut album after years of EPs and other projects and it's an astonishing jumble of avant-garde pop, beats, moments of bedroom lo-fi, and beautiful vocals that you somehow experience as a coherent record. The successful execution of many fragmented ideas boggles my mind every time I listen to it.
There are crashing percussive moments reminiscent of indie stalwarts Delgados, much channelling of The Beta Band's genre-defying mash of hip-hop beats, samples and indie songwriting. A bit of Visions-era Grimes, maybe? One flash where all I could think about was 90s chill dance duo Groove Armada. And then bits where you see reverberations of other duos: Sleigh Bells, Mexico City Blondes, Sylvan Esso. There's some delicate, bare song and voice ala Youth Lagoon. And if you like this, please dig out a long time favourite British band The Shortwave Set for further listening; this type of creative expansiveness is a vibe.
Georgia Ellery is herself a violinist, and some of the stitching that holds the record together can be found in the string arrangements. Overtly Beatles-y in What's It All About, more subtle elsewhere, musically it adds further production stardust to a record that leaves no sensibility unexplored. No sooner have you taken a breath to the harp and acapella of Angst* does it transition into Debra with an ethereal synth bath fuzz. Mad? Brilliant.
Awe-filled, ambitious, it's a record with musical breadth without feeling vast. All while feeling like a tightly coherent record. Every time I listen I'm astonished that they've pulled it off. A gem.
All three of Kae Tempest's last records have featured in these lists (2019, 2016), which is a testament to their talent, and also musical growth. I think I have a resistance to highlighting records from the same artist where the sensation is merely "it's good again, hooray!". The Line is a Curve is Tempest's first record post-transition, and creatively distinct from Let Them Eat Chaos and Traps and Lessons which were written and worked on simultaneously. And where those albums were presented as singular long-form poems, …Curve feels like a more conventional album of tracks, even featuring guest vocalists. And where Traps… enhanced Tempest's storytelling intensity with meticulously restrained accompaniment, the new record goes pretty hard, matching vocal delivery with addictive musical drive.
Salt Coast is a standout for me, the throbbing synth backing under an uncynical but plaintive, direct dedication to Britain as home. But, reliably as on the previous records, there are moments of sublime delicacy with the potential to absolutely floor you emotionally; the record ends with Grace, which is a perfect comedown.
Sea Power's eighth studio album was a bit of a slow burn, but unfolded into something that felt essential and comforting to me by the end of the year.
Their music, with its natural inclination toward warmth through brass and orchestral elements, an affinity for the natural and outdoors, a sound that captures calm and storms in perfect balance, sunbeams through overcast grey.
This record is also the first since their much revered soundtrack contribution to the surreal and brilliant cultural sensation Disco Elysium — a role-playing video game whose oil-painting visuals is the perfect backdrop for Sea Power's love of wistful horns, and whose theme brings out the danceable indie backbeats at the other end of SP's sound.
Everything Was Forever brings a few full song renditions from the Disco Elysium soundtrack (an interleaving re-use and evolve trait you may recognise from previous Sea Power album/soundtrack works), along with characteristically beautiful, sweeping songs. It's hard to put my finger on exactly why this record resonates with me more than Let The Dancers Inherit the Party; the pace of life, the mood of the record, my mood… Regardless, Sea Power's sound swirls between the anthemic and sentimental in an intricate way and the best explanation I can find is that theirs is a sound that's always appreciated, but at certain times we meet in a place where it is what I need. And 2022 — the tail end of the year in particular — was a time where I found myself needing it. It's a sound that takes me by the hand and pulls me along. It's comforting and familiar, and it keeps you warm, but commands you to open your chest rather than cocoon.
There are some musical details that jump out very enjoyably too: something in the guitar tone of Two Fingers has a real New Order thing going on. Really good record.
While maybe there are moments where James Smiths lyrical approach feels a bit much, The Overload all has a jovial buoyancy that carries it all through to that great place where you just really enjoy it. The record is consistently scrappy around the edges, and you ride along as the band feels out its spikey, post-punk shape, and there's a quite exhilarating thrill to that.
It's a sensation aided by the brevity of most of the tracks. Short, sharp anthems that don't much exceed 3 minutes. The whole record done in 37 minutes.
I think I was braced to hate Yard Act. The bitter cynic in me recognising the promotion of their semi-spoken, class-commentary anthems as part of an inevitable post-IDLES, post-Sleaford Mods A&R wave. I don't know, maybe it is. The important thing is that I don't spend as much time listening to the snob voice any more. The Overload is full of vigour, wit, and infectious, danceable tunes.
There's also a mould-breaking standout long track too — Tall Poppies. Telling a tale of a recognisable small town Character that shifts the pace of the record beautifully. It delivers the best self-deprecating joke of the record, describing its character's post-demise memorial — some 5-minutes in — as "a quote about life and death from a song he'd never heard, 'cause he wasn't too fond of long songs with lots of words". A knowing smirk every time.
Cracking stuff.
On the subject of bands whose hype-train made them a bit divisive, here's Wet Leg. I'm not sure how many times I saw a new live performance of mega-hit Chaise Lounge stuffed into my YouTube feed this year, but oh it was a lot.
When was the last time a band caught such imagination, energy and good spirits? Ubiquity like this seems rarer these days, more diluted by the internet maybe? Or maybe because Wet Leg are back in the indie-rock genre so we're getting a throwback echo of Arctic Monkeys and [Franz Ferdinand](artust: "")'s similarly eventful breakthroughs? Witty songwriting, super-tight rhythms, short and pointed songs, greater ear for melody, there's a lineage to Wet Leg's music that unavoidably pulls up a lot of cultural echoes.
After the stratospheric expectations twitches of novelty set by Chaise Lounge and Wet Dream, perhaps the record's achievement is that it holds up so well. The biggest hits don't stand out sorely in quality or distraction, and musically it's really tight throughout. Angelica breaking down into something noisy and grungier, leaning more toward Blur-era Blur than The Great Escape, and final track Too Late Now a great, spacious anthem that packs a final, defiant and empowered lyrical knot before fuzzing out into the sunset.
What else?

A good number of other records to call out: alt-J stayed true to themselves with The Dream, featuring the musically brilliant and bold beats of Chicago and lyrical dodginess of crypto-commentary Hard Drive Gold. Yeah Yeah Yeahs Cool it Down has some incredibly satisfying synths, and Open Mike Eagle returned with Component System with the Auto-Reverse that's full of good stuff. Gold Panda's The Work got some heavy play, as did Beth Orton's Weather Alive. Thom Yorke and Jonny Greenwood's collaboration with Tom Skinner for The Smile is great, with echoes of Radiohead and Yorke's solo work enhanced by the complexity of Skinner's jazz drumming in a way that pulls the sound more into the avant-garde than their other incarnations. Finally, my frequent source of inspiration for the No Magic playlist via his own weekly playlists, friend Simon Collison put out his first two EPs as Site Nonsite: Hiroshima and Kyoto are both delicate, sparse and emotionally moving sets of electronic composition exploring place and history.
---
Here's to 2023 being a little more put together, I hope.