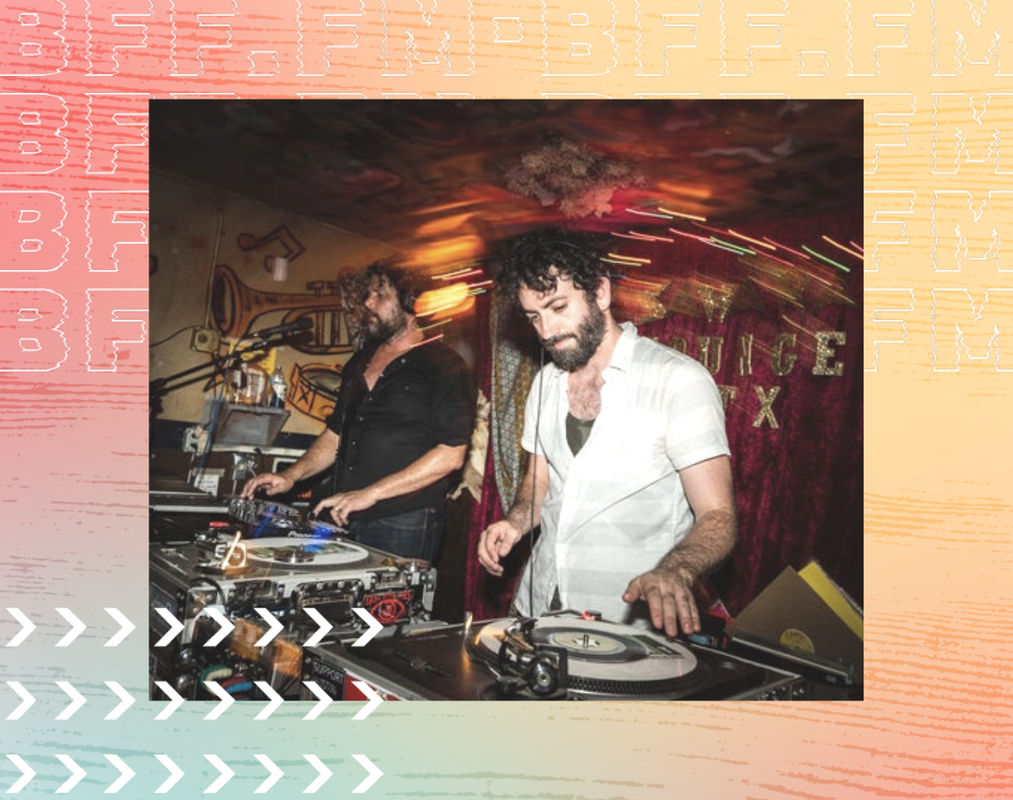 You won't be surprised to hear this: 2020 has not gone according to plan for BFF.fm. Life as we knew it was swiftly canceled and now nothing feels normal. Lucky for us, we've always been a little out of the ordinary. With you on our side, we didn't let the pandemic slow us down.
Each week during our end of year fundraising campaign we're sharing the story of one BFF.fm DJ and the impact community radio has had on their lives. This week, we'd like to tell you about Dan Gentile.
The pandemic has affected everyone differently, but for working DJs, it's been an existential threat to their artform. "It's one of the few arts where the audience really is a crucial component of the performance, and given the necessities of social distancing, it will be a long time before anyone plays records to a crowded dance floor again."
Dan is one many DJs who found themselves without a place to play once the pandemic hit. Although you can always practice at home, Dan says "it just isn't the same to play fiery house records for you and your dog." For a few months, he found his vinyl gathering dust, with no real reason to go through the motions of planning a set when it's so much easier to just throw on Spotify.
"Starting a show on BFF.fm during the pandemic has given me a bi-weekly excuse to drop everything and pick up my records. And it's given me a new appreciation for the format of radio, where the audience takes a backseat to the selector, adding a sense of freedom that you don't really feel when at the mercy of a fickle dancefloor. The station is a truly special platform for DJs like myself, especially while dance music culture is temporarily on pause."
Community radio helps people discover something new in themselves, and BFF.fm is here to share that opportunity with Bay Area DJs of all walks of life.
Join more than 1000 of your friends and neighbors who also believe in the power of community radio to bring people together, even when we have to stay six feet apart, by making a donation to BFF.fm by December 31 so that people like Dan can keep pumping out the jams.