Heavy Rotation: Aloha - Little Windows Cut Right Through

By
Dan B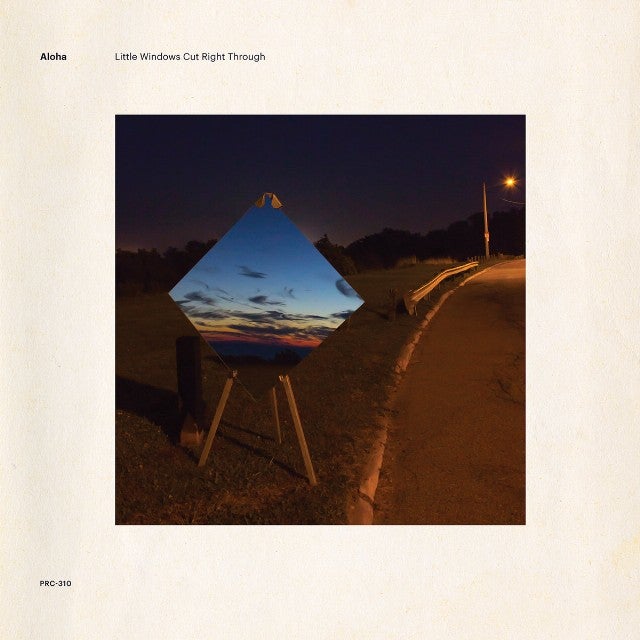 Aloha is a tough band to pin down stylistically, which probably explains why they've flown under most radars for the better part of two decades. The east coast quartet's particular blend of prog, post-rock and punk (with just a touch of emo) is unique in the current indie landscape. Amid the odd time signatures and minimalist keyboard and percussion arrangements it can be easy to overlook the exceptional songwriting and gorgeous melodies at the heart of the band's recorded work.
On their sixth LP, however, Aloha have brought their pop sensibilities to the fore, while shedding much—but not all—of their more progressive leanings. The urgent tempos found on previous albums have been reigned in, this time favoring a relaxed and catchy dream-pop feel. Drummer Cale Parks, known for his mix of technical prowess and frenetic energy behind the kit, is remarkably restrained across this record's ten tracks—anchoring the songs with simple, straight beats in order to make room for a dazzling array of overdubs. In a way, it shows Parks at the top of his game as a drummer and recording artist.
While keyboards have been at the center of most Aloha albums, Little Windows may be their first to qualify as synth-heavy. 80's sounds abound, with Korgs replacing Fenders left and right. These new textures feature most prominently on album closer, "I Heard You Laughing". Easily the most party-friendly track in the band's catalog, it lays a gauzy bed of synth chords over a dance-worthy backbeat, accented by looping drum fills reminiscent of Tom Petty's "Don't Come Around Here No More". T.J. Lipple's signature marimba patterns flesh out the instrumental passages, and Tony Cavallario delivers one of his strongest vocal hooks yet. As a closing anthem, it plays a lot like Arcade Fire's "Sprawl II", and continues Aloha's long held tradition of going out on a triumphant high note. (See also: "Mountain" from 2006's Some Echoes and "Ruins" from 2010's Home Acres.)
Little Windows Cut Right Through is not an outright departure for Aloha, but it does cover new sonic territory, and displays quite a bit of growth for the nearly twenty-year-old band. Despite living in different cities spread around the eastern United States, the four members of Aloha have shown that when they gather in the studio to write and record music together, the results are downright masterful. Let's hope it's not another six years until the next reunion.
Aloha's new LP Little Windows Cut Right Through is out now on Polyvinyl Records. You can catch them on tour this fall.