Heavy Rotation: Viet Cong - Viet Cong

By
Dan B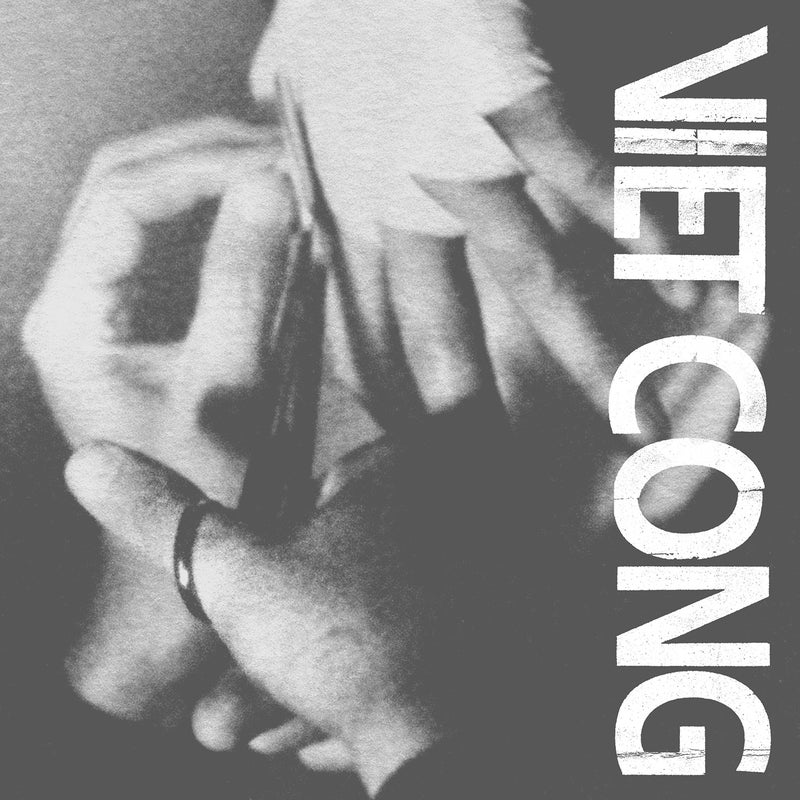 It's hard to imagine anything bad (or even less than stellar) bearing Chad VanGaalen's Flemish Eye imprint, least of all a project featuring members of the sorely-missed Women. That band's sudden dissolution in 2010 came as a harsh blow to those of us who'd had our faces melted by the sonic onslaught of their live shows, and had become increasingly enamored by the strange beauty hidden beneath the harsh dissonance of their records.
Fortunately, Viet Cong, the new quartet featuring ex-Women bassist Matt Flegel and drummer Michael Wallace, has given us a debut that doesn't just fill that void, but overflows it. Guitarists Scott Munro and Daniel Christiansen sew together textures that bring to mind the most exhilarating moments from Deerhoof and Deerhunter, while Flegel's vocals at times remind you of just how great Wolf Parade once were.
Clocking in at just over 37 minutes, this seven-track album is impeccably structured, offering the perfect balance between concise pop gems ("Continental Shelf", "Pointless Experience") and drawn-out psych jams ("Bunker Buster" and closing epic, "Death"). Picking one track to feature was nearly impossible, but the final minute and a half of "March of Progress"—a three-part suite that begins as a fuzzy electronic piece with drum programming by VanGaalen—burst forth so unexpectedly and filled me with such glee (the aforementioned dueling guitars weaving Radiohead's "Arpeggi" into the endlessly repeatable coda of "Nothing Ever Happened"), I had to include it here:
Viet Cong are based in Calgary, Alberta, Canada. Their self-titled debut album is out now on Jagjaguwar/Flemish Eye.