Heavy Rotation: Bob Mould - Patch the Sky

By
Greg D.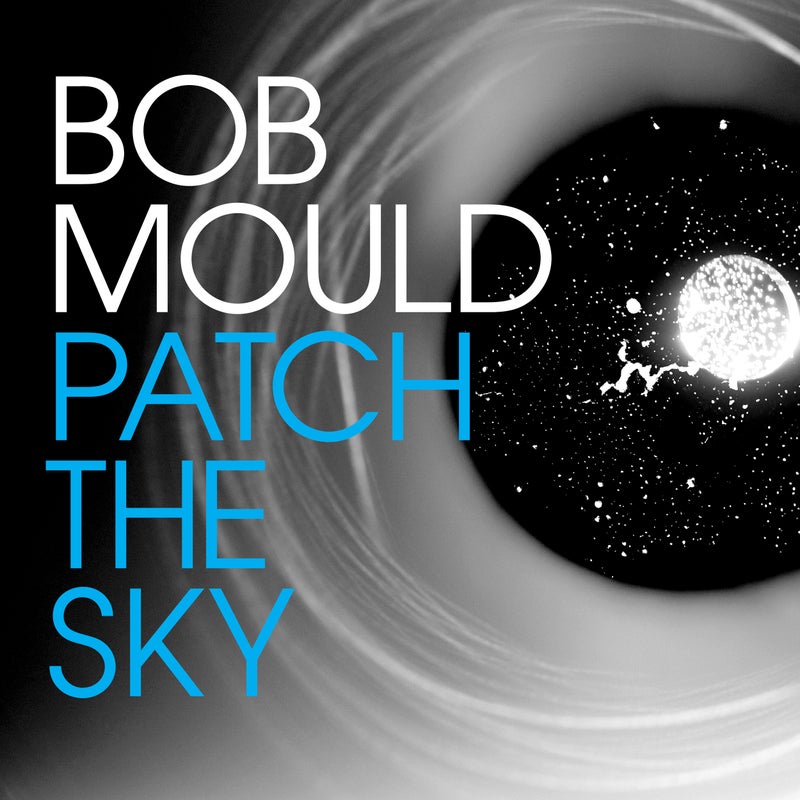 A few Bob Mould memories…(keep in mind I've, uh, been around for a while)...
...I'm a young college concert booker and we landed Hüsker Dü on what would be their last tour. I had no idea of the band strife going on (Bob's autobiography and the excellent Our Band Could Be Your Life get into it) or anything of what would be known about Bob later on...I was excited to have them play Temple University and I was concert chair so was essentially the host. After the show I make small talk with Bob, and he's rather remote..polite but remote. I chalk it up to post-show come-down and that he's surely been in a million of these conversations before, and that the band were touring finally after initial dates were postponed following their manager's suicide. Later I find out it's also because he's dealing with Grant's ego and addiction issues and Bob's own inner conflicts about being closeted in a supposedly tolerant indie scene…
...a couple of years later, just before his first solo album Workbook is released, Bob plays an acoustic/electric solo show at a small club in Philadelphia. It's warm and intense, intimate and beautiful. I gain a different level of respect for his songwriting. That night's performance of "Brasilia Crossed With Trenton" is still fresh in my memory as if it happened last week...
...some years later I see Bob and his solo band playing at Irving Plaza in New York on the Black Sheets of Rain tour with Tony Maimone (Pere Ubu) on bass and Anton Fier (Golden Palominos & others) on drums. One of the loudest and angst-filled shows I've ever been to. My ears were ringing for years and I was emotionally exhausted for the night and much of the next day.
I mention all this because Bob's been around long enough and released enough records that it's easy to take him for granted. As in, here's his newest, Patch the Sky (Merge). It sounds like Bob Mould; loud, fast guitars with that compressed high-end tone. Big booming rhythm section, of late Jon Wurster and Jason Narducy (kind of to Merge what Duck Dunn and Al Jackson Jr. were to Stax or Roger Hawkins and David Hood were to Muscle Shoals..the top-notch house rhythm section). It sounds like Bob. Not much deviation from the Mould rock cannon - and that's a good thing.
Lyrically he's still the same mix of anthemic, morbid, mordant and melancholy. But now in addition to the common themes of love, the music scene, respect, and inner demons, he's explicitly dealing with middle age - the loss of his parents for instance. I've found a new appreciation for his lyrics after having read his memoir. The simple allusions take on more depth. Same for this record,especially when you listen to "Daddy's Favorite" and take into account his growing up with an alcoholic father and their tortured relationship - it hurts to lose a parent, even if you didn't get along all that well. If you haven't read his bio, definitely do.
...one more recent Bob memory...March of 2015 one of the bands I play in were opening for Twilight Sad at Bottom of the Hill. I'm told as we load out that Bob Mould was there for at least part of the show, and not too far from where I was standing for Twilight Sad - maybe he saw us, maybe not. It's as close as I've come to meeting him since that night at Temple U in Philadelphia. But if I did see him I'd tell him I'm glad he's still around, staying true his work, making reliably listenable records that still have power and passion and depth.
Tracks to focus on: "Voices in My Head", "Daddy's Favorite", "Losing Time".
Bob Mould plays The Independent on Saturday May 14 (sold out) and Sunday May 15.