Júníus Meyvant at Cafe du Nord 08.26

By
Mai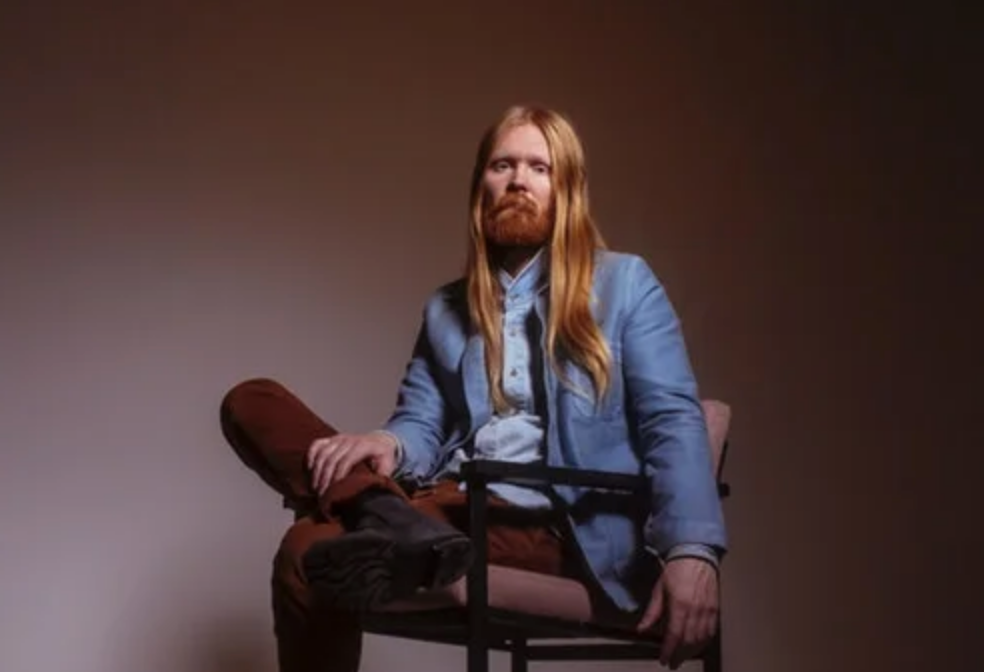 In 2014, Júníus Meyvant (a.k.a. Unnar Gísli Sigurmundsson) performed at Iceland Airwaves to packed crowds, it's also the same year his breakaway hit "Color Decay" (Record Records) was released.
And, I'm guilty of being obsessed with that song, probably including it in every Icelandic music show I programmed the following year. How could I resist the earworm of swelling strings, horns, and a gravelly voice that seemingly belonged to Americana circa the 1970s? To top it off, it came from a very-Icelandic individual — a very tall strawberry-blonde, ginger-bearded gentleman.
At his KEX Hostel afternoon show, a full band played backup to his contemplative lyrical musings, that included a violinist, drummer, guitars, bassist, keyboardist … the whole deal. And, it seemed at the time, that this international festival audience was more than a little receptive to this heart-on-sleeve brand of songwriting. Unnar seemed so radio-ready and the music already sing-along friendly, I suspected he might do well in the States.
With a new album, Across the Borders (Record Records), released earlier this year, the U.S. west coast now has an opportunity to see him perform. He lands in San Francisco on August 26 at Cafe du Nord. A small venue, sure, but catch him now, so you can say you saw him before he started playing the summer festival circuit. I'll see you there.