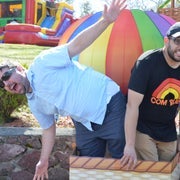 Hi! I'm DJ Pants (the one on the left). I live in Massachusetts and have a beard. I like bears. My co-host DJ Sanspants (the one on the right) and I do our show We Let the Hats Decide every week and we let fate dictate our playlists. It sure is a lot of fun! While compiling this list it seems as though chaotic music of multiple genres really did it for me this year. That's fitting since the world is, and always has been, very chaotic. Modern day politics aside, this year my favorite baseball player almost got assassinated, I may be the first person to get an opening line / total rejection message on a dating app, and a movie starring Adam Sandler and Kevin Garnett has gotten high praise. See? Utter chaos. Sheer mayhem. Bedlam. Anyways, here's some stuff I really liked this year...
Pile // Green and Gray (Exploding in Sound)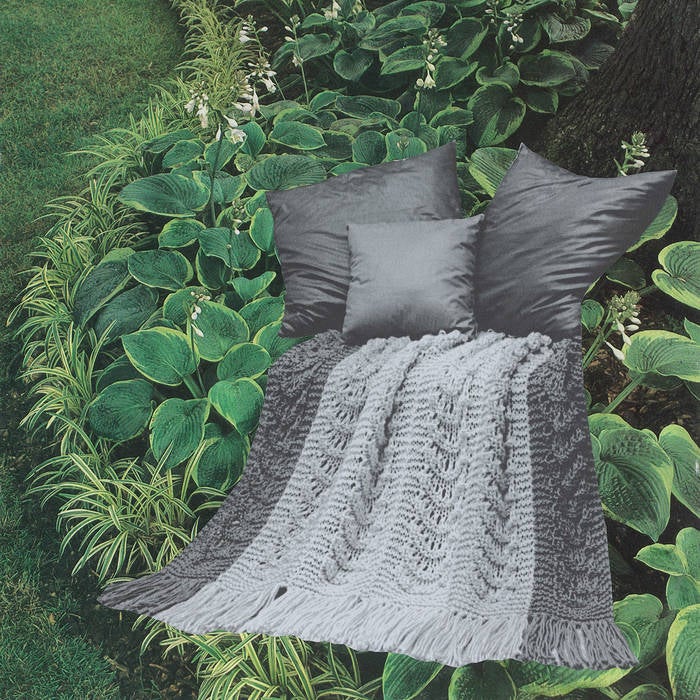 Rick from Pile used to intern for me at my old job. One day he came in with a burned CD with hand scribbled artwork and said "I'm in a new band". They were great then and they're better now. They honed their craft of "grungy-twang-guitar solo" band into a true thing to behold. They played a sold out show with tickets on the resale market at over a hundred bucks and then the next day they played Boston Calling with Tame Impala headlining. They grow up so fast. ::sniff::

SOAK // Grim Town (Rough Trade)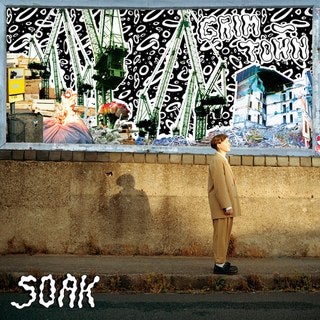 Bridie Monds-Watson makes dreamy yet sad bedroom pop and her sound grew up and got more "pop" without getting less sad. She's a gem. You know those days that are calm and unusually foggy? Her songs are those days. Her first record totally blew me away. It's tough wishing for more of her music because it seems like that means I'm rooting for a human to endure more heartbreak which will then turn into more songs. I swear I'm just a music fanatic and not a monster.
Blarf // Cease & Desist (Stones Throw)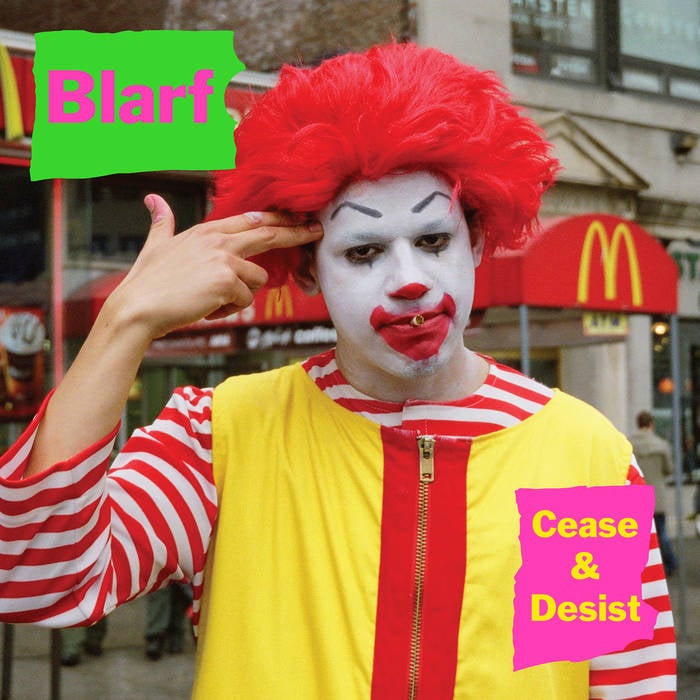 I really don't understand how this record exists. I understand choppy glitch beats more than the legalities of releasing an album with uncleared Bob Dylan and Jimi Hendrix samples. Regardless, this record struck my fancy while making me laugh which is always a bonus. Sometimes you just need to let loose and listen to noise and then the noise fucks with you and it's even better.
Thom Yorke // ANIMA (XL Recordings)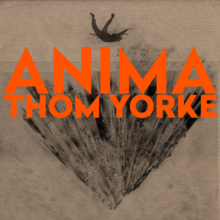 Weirdly, even as a guy that grew up in the 90's, I've never been a humungous Radiohead fan and weirdly-er seem to like their solo efforts more than them as a band. This one did it for me big time. It put me in a trance and was the only thing I listened to for a solid month at least. This one really scratched the itch for dance music and I don't listen to much dance music nor do I dance. The accompanying film done by Paul Thomas Anderson unfurled the wonder of these songs even more with some wild choreographed moves unlike any other yet so fitting to the album.
Tropical Fuck Storm // Braindrops (Joyful Noise)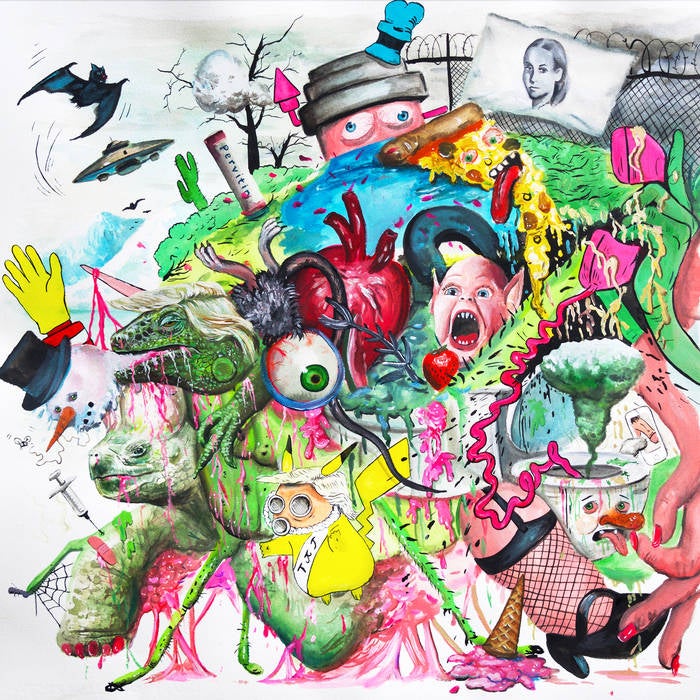 This band came out of nowhere and really took me by fuck storm. When isolated, nothing any individual in this band plays makes a lick of sense. There are some songs and I have no idea if it's a drummer or a drum machine. The title track hypnotized me enough to have a discussion about it with DJ Sanspants (who is a VERY good drummer and has lots of music theory knowledge) and we decided that it didn't matter if it was a drum machine or not because some human had made that beat and three other humans added equally jarring guitar and bass and vocals and somehow turned it into a cohesive song. They all start out as one thing or maybe several individual things and then eventually turn into one fucking awesome thing. KaBOOM! It's truly crazy! Crafted by cult spells? Excessive drugs? Prestidigitation? ¯\_(ツ)_/¯ Somehow this is the best record I've heard in years.

Also enjoyed this year:

CHAI // PUNK (Burger)

Battles // Juice B Crypts (Warp)

J Mascis's version of Tom Petty's "Don't Do Me Like That" (Sub Pop)

everything DJ Sanspants did under his Kid Taco moniker

Wanda Sykes // Not Normal

that Spiritualized show Justin Snow and I went to

Tim Robinson's I Think You Should Leave

seeing Mountain Man and William Tyler at a gorgeous venue with views of the ocean as a backdrop

King Krule // Hey World!

Lightning Bolt // Sonic Citadel (Thrill Jockey)

and of course being a BFF.fm member! This is the best station and the most fun I've ever had as a DJ and I honestly don't know what I'd do without it. Thanks to everyone involved and thank YOU for reading this!