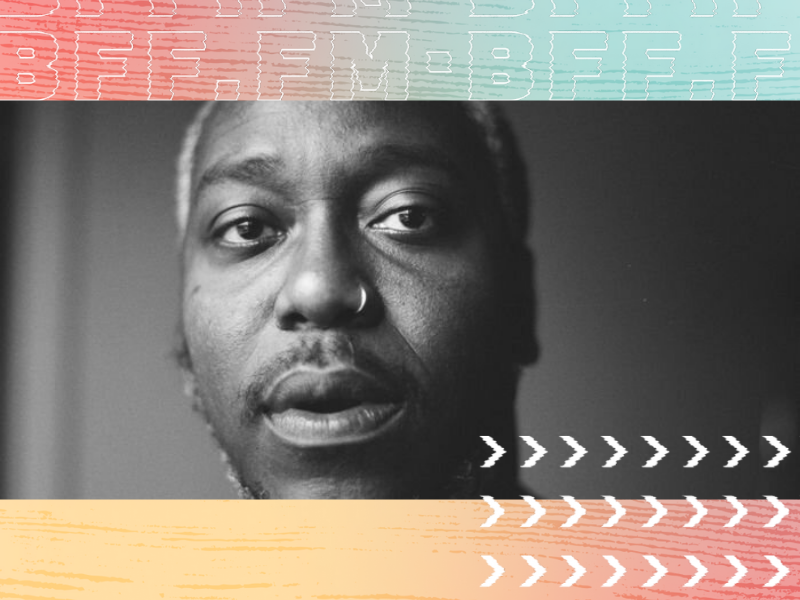 Brontez Purnell, former frontman of The Younger Lovers and member of Gravy Train!!! released his solo EP, White Boy Music at the end of 2020. The EP unleashes a time capsule of 80s punk-rock, and while short, packs a punch of lyrical angst.
Born in Triana, Alabama, Brontez is an openly gay Black man who has been living in the Bay Area for the past two decades; and a profound, queer, and bold writer of four notable works and two zines. I just completed reading Purnell's newest addition, 100 Boyfriends, a series of short stories from past romantic and platonic experiences. While reading his work and listening to White Boy Music, I found overlapping themes in both his written work and lyrical essence. In both realms Purnell stays true to his raw and curt stylings, while delivering imagery to his readers and listeners.
White Boy Music is a six and half minute long project that has a lot going on sound and lyrically. If you listen just once to the project, you'll miss all the overlaying of musical instruments such as: guitar, percussion, keys, violin, saxophone, and harmonica. Brontez's speak-singing technique gave the album a personal DIY touch.
In a brief chat with Purnell, I found him to be the most humble, honest, and kind creator. He definitely is one of those creators who has a growing fan base, but stays true to their authentic, down-to-earth self. Brontez let us know that there will be more creation on the horizon including an upcoming Younger Lovers reunion. Purnell is teaming up with his cousin to form a electric band, and he will be accompanying the Queer As Folk reboot as a writer!
We wish him luck on these new projects and thank him for his art!
Stay connected through instagram, @brontezpurnell