Stuck In Thee Garage: DJ Koomdogg's Top 5 Albums of 2019

By
DJ Koomdogg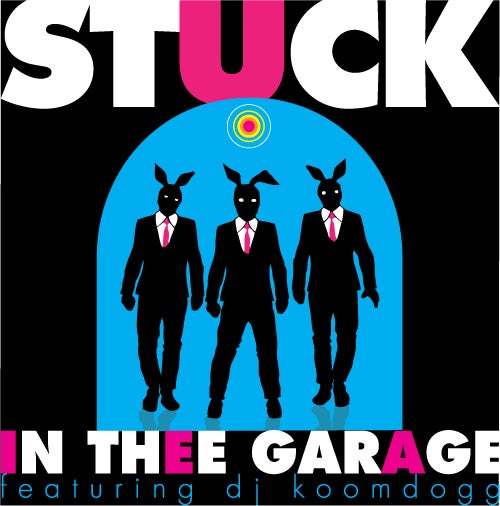 Damn, another year just flew by and even though it was largely full of nastiness and despair, there was plenty of great music to get us through. On my show Stuck In Thee Garage, I get to play tons of hot new indie rock every week and it makes lists like these hard to whittle down. But here we go:
1. The New Pornographers - In the Morse Code of Brake Lights (Matador)

I've also spent recent weeks going through the best albums of the 2010s, and the New Pornos consistently pop up with excellent releases every other year or so. This year was no different, with A.C. Newman and Neko Case leading the charge with a new set of perfectly crafted pop gems.
2. PUP - Morbid Stuff (Rise, Little Dipper)
On their third album, the Toronto pop-punk act continues to excel with an angry, angsty collection of bangers that shout at the many devils of everyday life: Depression, anxiety, failure, broken relationships. But they counteract the bummed-out lyrics with uptempo songs. It's a 37-minute whirlwind of angry awesomeness.
3. Titus Andronicus - An Obelisk (Merge)
Patrick Stickles and his rotating cast of rockers have made a decade's worth of big statements on long, grandiose albums. The band's previous release, 2018's A Productive Cough, was more of an acoustic affair that garnered mixed reviews. This time around, the band hunkered down with Bob Mould at Steve Albini's Electrical Audio studio and cranked out a tight, 38-minute collection of punk ragers that harks back to the late '70s/early '80s sound of bands like the Clash. It's refreshing, loud and altogether exhilarating.
4. Sharon Van Etten - Remind Me Tomorrow (Jagjaguwar)
I fully admit to not being overly familiar with Van Etten's previous work, but her fifth album grabbed my attention with its synth-driven and sweeping looks at life as a teenager and the various pitfalls she (or her protagonist) encountered. Van Etten revisits those teenage decisions with the wisdom of hindsight, but the excitement of being in the moment.
5. Bob Mould - Sunshine Rock (Merge)
Bob Mould is proof positive that getting older doesn't mean you have to slow down. At 59, Mould could easily rest on his laurels as a punk godfather with nearly 40 years of amazing accomplishments (see Husker Du, Sugar and his solo catalog). But much of this past decade has been spent reconnecting with his rock past. Since joining forces in 2012 with rhythm section Jason Narducy and Jon Wurster, Mould has made four pummeling albums that rival his glory days. But on Sunshine Rock, he leavens that heaviness with a more optimistic outlook than in the past. It's an interesting turn for a still-vital artist.
Honorable mentions:
Purple Mountains - s/t
Ex Hex - It's Real
Mike Krol - Power Chords
DIIV - Deceiver
Ride - This Is Not a Safe Place
Pile - Green and Gray
Kim Gordon - No Home Record
Hallelujah the Hills - I'm You
Black Mountain - Destroyer
Sebadoh - Act Surprised
Fontaines DC - Dogrel
Ty Segall - First Taste
Mikal Cronin - Seeker
Mark Lanegan - Somebody's Knocking
Plague Vendor - By Night
Pixies - Beneath the Eyrie
Desert Sessions - Vol. 11 & 12
Mini Mansions - Guy Walks Into a Bar
Redd Kross - Beyond the Door
Sleater-Kinney - The Center Won't Hold
Trinary System - Lights in the Center of Your Head
Palehound - Black Friday
Guided By Voices - Sweating the Plague
Oh Sees - Face Stabber