Stuck In Thee Garage: DJ Koomdogg's Top 5 Albums of 2021

By
DJ Koomdogg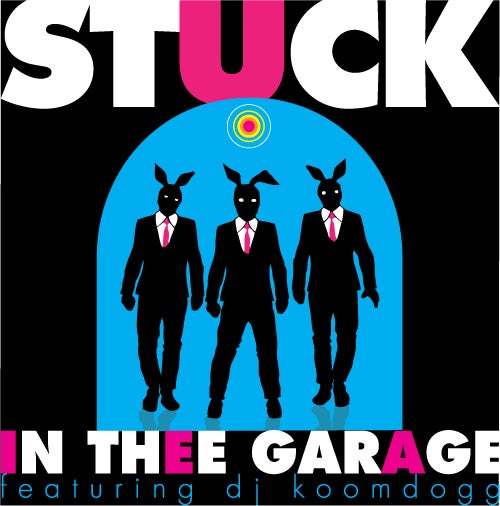 Well, it wasn't 2020, but 2021 still didn't mark the return to normalcy we were hoping for. Sure, concerts came back, but so did COVID in different forms and ultimately, we're sitting here at the end of the year seeing things shut down again. The big difference is a lot of us are vaccinated, so hopefully things will get under control at some point soon.
All that said, it was still a good year for indie rock. Not as politically charged as 2020 was, but there were some fine releases that kept us rocking even with masks on. Here's my top 5 list with some honorable mentions.
5. Turnstile - Glow On (Roadrunner)
The Baltimore hardcore act busts through, mixing in power pop, dance, and other elements in with monster riffs. But ultimately, Glow On is about the bangers and it delivers emphatically.
4. Kiwi Jr. - Cooler Returns (Sub Pop)
The Canadian Pavement? This is the Toronto act's Sub Pop debut and second album. They embrace the '90s slacker vibe with playful, sarcastic lyrics, but musically things stay bright and breezy. A breath of fresh air from the Great White North.
3. Parquet Courts - Sympathy For Life (Rough Trade)
One of the most consistently satisfying bands of the last decade, PQ continues to deliver the goods, embracing a Talking Heads vibe with some dance and world sounds incorporated into their post-punk mix. The album has a real NYC feel to it, from the upbeat "Walking at a Downtown Pace" to the call for social change in "Marathon of Anger."
2. Dinosaur Jr. - Sweep It Into Space (Jagjaguwar)
Now five albums and 16 years after reuniting their original lineup, Dinosaur Jr. returns with another reliably excellent album. With some help from Kurt Vile, the band sounds as powerful as ever but incorporates some different melodic touches into the piledriver Dino approach, including a couple of excellent Lou Barlow tunes. Still, the album delivers common Dino Jr. denominator: it's full of J. Mascis ripping sweet solos and crunchy riffs, which is never a bad thing.
1. Pardoner - Came Down Different (Bar/None)
Took me a while to pick up on this release from the Bay Area act, but I consistently ended up playing it throughout the year. Brash, Pavement vibe with catchy songs and big riffage. The slack rock was strong with this record, but with a harder edge than, say, Kiwi Jr. Just a fun ripper of an album that doesn't let up from beginning to end.
Honorable mentions:
Ducks Ltd. - Modern Fiction
Chubby and the Gang - The Mutt's Nuts
Mdou Moctar - Afrique Victime
Goodbye Honolulu - s/t
Courtney Barnett - Things Take Time, Take Time
Jeff Rosenstock - Ska Dream
TV Priest - Uppers
Sleaford Mods - Spare Ribs
Bachelor - Doomin' Sun
Shame - Drunk Tank Pink
Tragically Hip - Saskadelphia
Chime School - s/t
Mac McCaughan - The Sound of Yourself
The Bevis Frond - Little Eden
Colleen Green - Cool
Quicksand - Distant Populations
Ty Segall - Harmonizer
Piroshka - Love Drips & Gathers
Split Single - Amplificado
Sleater-Kinney - Path of Wellness
Pom Pom Squad - Death of a Cheerleader
Islands - Islomania
Fiddlehead - Between the Richness
Dry Cleaning - New Long Leg:
Black Country, New Road - For the first time
Adult Books - Grecian Urn
Guardian Singles - s/t
Squid - Bright Green Field
Nick Cave & Warren Ellis - Carnage
Mogwai - As the Love Continues
GBV - Earth Man Blues
Teenage Fanclub - Endless Arcade
Iceage - Seek Shelter
Lou Barlow - Reason to Live
McCartney - McCartney III and McCartney III Reimagined
Fake Fruit - s/t
Death From Above 1979 - Is 4 Lovers
The Dirty Nil - Fuck Art
TUNS - Duly Noted
Fridge Poetry - Half the Battle
The Reds, Pinks and Purples - Uncommon Weather
Glitterer - Life Is Not a Lesson
Cloud Nothings - The Shadow I Remember
The Hold Steady - Open Door Policy
Ex-Hyena - Artificial Pulse
Paul Jacobs - Pink Dogs on the Green Grass
The Natvral - Tethers
Matthew Sweet - Catspaw