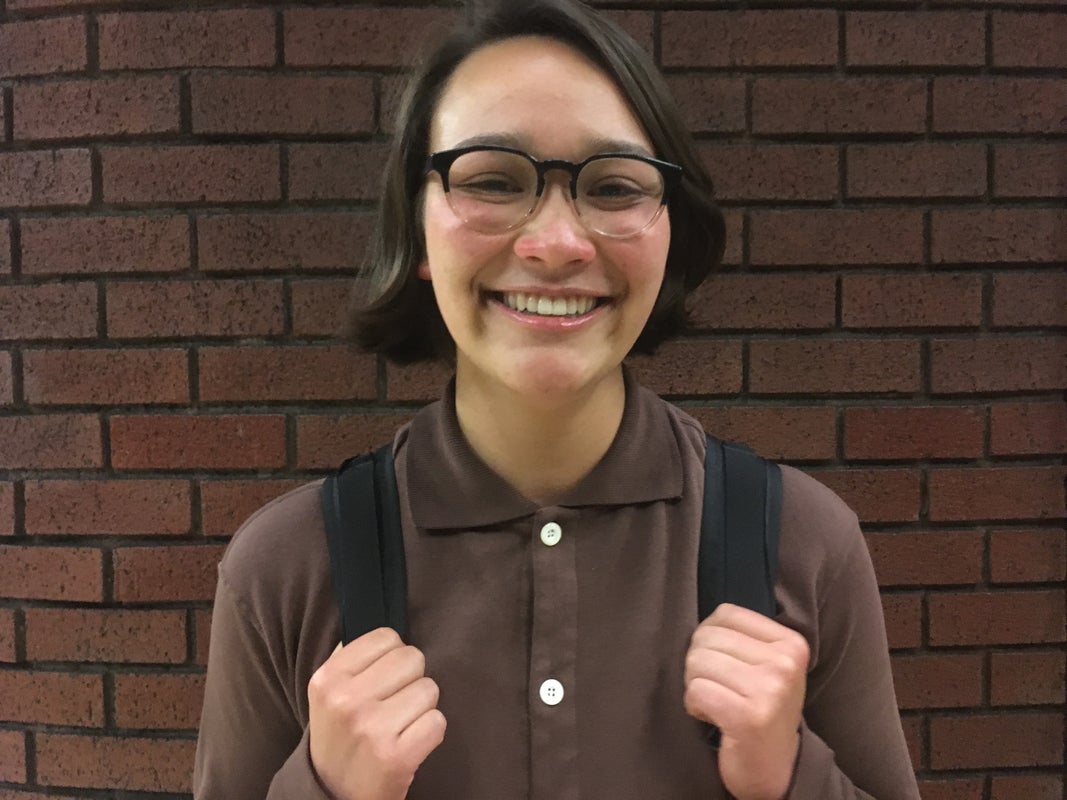 Despite having never been behind a microphone until joining BFF.fm in January, you'd never guess Clare's new to radio. Clare came to us with a real knack for curation, and their thoughtful stewardship of LGBTQIA tuneage has already grown Queer Ear into a must-listen weekly show.
Broadcasting Wednesdays 8am - 10am, Queer Ear boasts a mixed bag of old souls & new funk, head thrashers & pop icons, electronic drones & lo-fi "vibes," stormy rap & raspy crooners, indie upstarts & jazz classics, slow/sad/hard/queer-core – all brought to you by genre-bending, gender-bending, queer, trans, fluid, and/or LGBTQIA+ artists.
So let's meet Clare!
---
Tell us a bit about yourself:
I'm from around LA, moved to the Bay for school and haven't left since. My dad writes songs for kids/classrooms so I grew up surrounded by music – it's always been a big part of my life. I really like listening to and thinking/writing about music, going to shows and dancing, and even playing my own music. In college I'd always wished I had gotten involved in the campus radio station. So, when I heard about BFF.fm I thought, "ok, here's my take two, let's do this thing!"
First off, since you're a transplant, what made you choose San Francisco as your home? And what's your favorite thing about SF?
Aquatic park! And all the great music venues. And that it's super gay.
How DID you hear about BFF.fm?
My friend texted me a link to the BFF.fm website and was like, "I think you'd be into this."
And they were right! You applied to be a DJ and immediately fit right in here with your enthusiasm and strong show concept. How do you think those feelings that drew you become part of BFF.fm connect you to the community at large?
Music (especially by queer musicians) has really helped me feel more at home in and comfortable with both my queer sexuality and non-conforming gender identity. Specifically having the opportunity to research and share music by LGBTQIA-identifying artists brings me so much happiness. It is something I wake up excited about and grateful for every day!!
In the same way that music has had such an intense impact on my own personal life, I'm confident that it's had the same effect in so many others' lives. I get so emotional and nerdy thinking about the power that music and art have to create positive change in everything from huge social movements to super specific personal struggles.
BFF.fm gives listeners, DJs, and musicians (especially local ones) a space to share, talk about, and appreciate music. Open and free platforms for sharing music are thinning out, but these spaces are (and have always been) so important in giving underrepresented communities agency and voice. An online community radio station might sound like a small thing but I really think BFF.fm has the ability to give so much to so many local communities and groups, especially today.
So, let's talk specifics: who are your favorite current musical artists? Favorite artists of all time?
This is so hard. How does anyone answer this?! I'm currently really excited about Hope Tala, Ivy Sole, Faye Webster, Merce Lemon, Sidney Gish, and 박혜진 park hye jin. Also very floored by the new Kevin Abstract and excited to see what's coming soon from BROCKHAMPTON. Anything that's "feat. Steve Lacy" (which is a lot these days) is also a safe bet for me.
As for favorite artists of all time, I feel like I'm lastingly obsessed with (in a serious, committed, long-term way) Fleetwood Mac, LCD Soundsystem, Snail Mail, and Car Seat Headrest.
Anything non-musical you recommend?
I'm really into the shows Euphoria and Los Espookys right now.
Outside of DJ life, what else do you enjoy doing?
Going to shows! Biking and swimming and keeping up with friends and loved ones. My two other big activities are performing with the SF Neo-Futurists and playing trombone in the San Francisco Lesbian/Gay Freedom Band.
I've noticed a lot of community radio DJs are...well...particular. How about you- any pet peeves?
Oh geez. I think my biggest one is when there's just one dirty dish left in the sink – like, the sink was so close to being clean, but you had to leave just one dish in there?! If 1000 dirty dishes are left in the sink, then I get it. Who has time to clean 1000 dirty dishes? No one! But just one peanut butter-covered plate? 10 seconds. Rinse that thing and throw it in the dishwasher, right?? Ok ok getting off my milk crate now.
---
Don't you just love Clare? We do, too! Check out their BFF.fm DJ profile and if you love Queer Ear, support the show with a donation!