5 Icelandic Acts to See at Airwaves 2019

By
Mai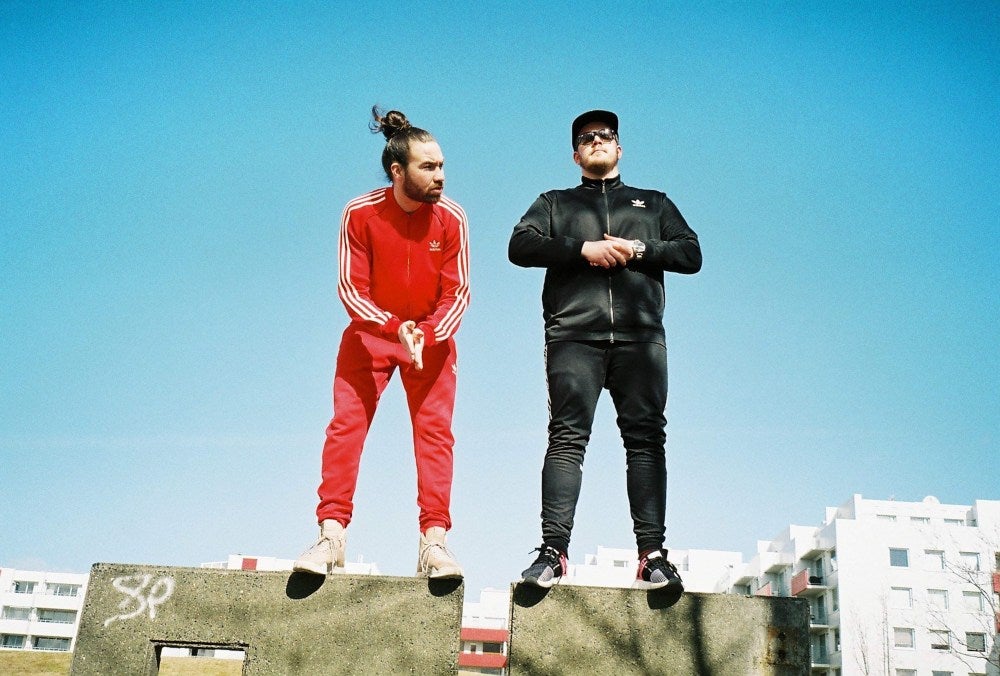 If you're an indie live music or Icelandic music fan, whether you like music festivals or not, going to Iceland Airwaves should be on your bucket list. The breadth of local favorites, new-to-me local acts, and international acts feed my music-loving soul year-after-year. With the caveat that I lean towards indie rock/ indie electronic/indie rap/punk/post-punk with a smidge of r&b, here are the bands I'm excited to see this November.
1. Seabear
Seabear is possibly the number one reason I decided to return this year. I was initially introduced to Seabear's music in 2008, a few months before I moved to Saigon to nurse a broken heart. Something about their album, The Ghost That Carried Us Away, comforted me through stormy monsoon nights in a faraway land. That album made such an impression on me that I made the trip to SXSW Music in 2010 specifically to see them perform since they hadn't announced west coast tour dates. So that's how I saw them for the first time (at a SXSW off-venue) in a parking lot in Austin and a couple of more times over the next four days. I also ran into them at shows and even took photos of them for fashionist. Their songs are crafted with cheese-less romantic lyrics sung by Sindri (Sin Fang) over strings(!), piano, guitars, and even some brass, handclaps, and for an additional oomph, layered warm backing female vocals. I'm so in love with their discography, it features on every weekly playlist I've listened to for the last decade. After that show in Austin, I was able to catch them in SF, but by the time I first went to Airwaves in 2012, they were on hiatus. Which is why I'm super pumped to see them on their home turf!
2. Hatari
If you haven't seen Hatari perform live before and you have an opportunity to, you need to. Sure, industrial music and a voice that seemingly smoked two packs of cigarettes by 10 AM might not be your thing or maybe the anti-capitalist message might feel a bit thick. But, it's in the performance where they keep blowing people's minds, yet audiences reassemble themselves and return to ask for more. Their Eurovision performance had viewers wondering if the volcanic ash and glacier water summoned spirits from deep within the earth. Lest you think their videos are one thing and their live show another, let me assure you that the band is consistent across the board. Do not miss a Hatari performance!
3. Between Mountains
In 2017, I was able to see Between Mountains for the first time. And even though I've seen them since then at both cafes and larger venues, that performance at a retirement home still reverberates. Their gorgeous harmonizing female voices blew me away because they contained an urgency in their pacing, and it was beautifully accompanied by piano, guitar, and at one point, accordion. They sing in Icelandic but were able to broadcast universal themes of isolation, connection, and hope through their music. If you enjoy music that echos Reykjavik weather in late fall, catch Between Mountains.
4. JFDR
JFDR's (a.k.a. Jófríður Ákadóttir) haunting vocals perfectly embody the ethereal tone of the Icelandic chanteuse. She sings with an air of lovely otherworldliness that — if you listen to Icelandic indie music — you'll recognize from Pascal Pinon, Gangly, Samaris, and as a guest vocalist on GYDA or Sin Fang songs. Depending on the stage set up, she'll either play guitar and keys or leave the instruments (including strings in the form of cello or violin) to a full backing band. Sometimes when I watch her perform, I fear that the musical journey JFDR takes me on is exactly the same one my heart follows on its way to heartbreak. If you're a glutton for heartache in your music, make sure to catch her in Reykjavik.
5. Úlfur Úlfur (Wolf Wolf)
Úlfur Úlfur is an energetic duo of two guys who wear Adidas tracksuits and rap in Icelandic. They spit layered Icelandic raps in rapid-fire over stripped downbeats. As an aside, I don't understand the subject of their rhymes, but in context they are delivered in humorous and upbeat tones. I mean, with an aesthetic that includes music videos chock-full of Icelandic versions of rap memes, how can you not smile and dance along?