5 International Acts to See at Airwaves 2019

By
Mai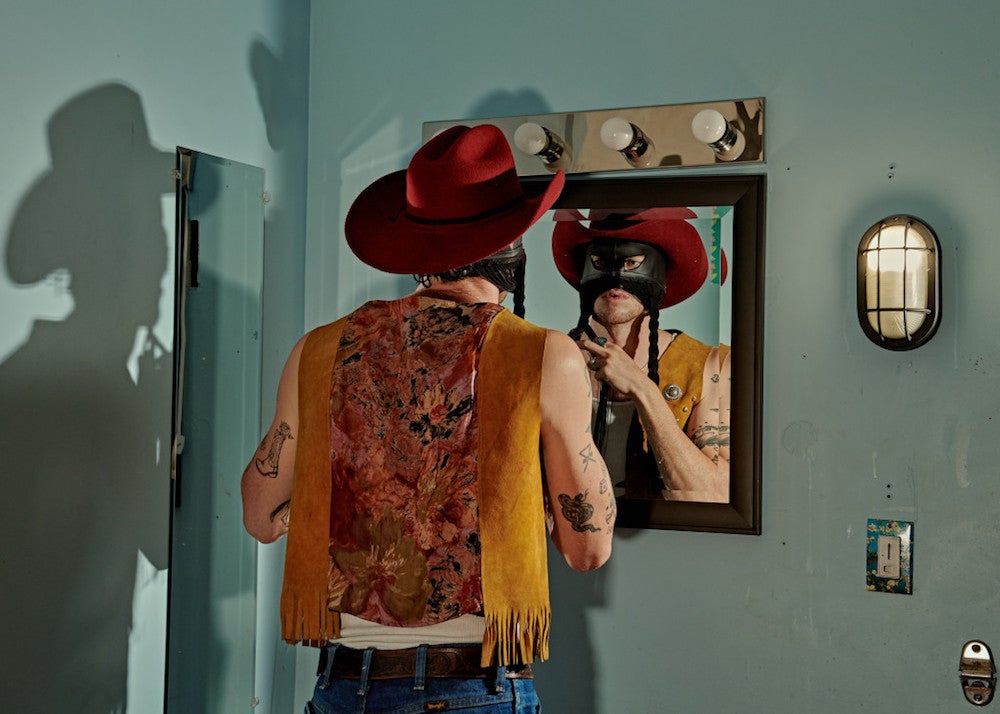 If you're an indie live music or Icelandic music fan, whether you like music festivals or not, going to Iceland Airwaves should be on your bucket list. The breadth of local favorites and international acts feed my music-loving soul year-after-year. With the caveat that I lean towards indie rock/ indie electronic/indie rap/punk/post-punk with a smidge of r&b, here are some of the international bands I'm excited to see this November.
1. Orville Peck
I've never seen Orville Peck perform live but given his current impact on popular culture, I feel like I'm overdue. (His glam cowboy duds and the mystery of his fringe mask (though he's been recently identified as Daniel Pitout of Nü Sensae). made his likeness a fixture around SF during recent Halloween celebrations.) Musically, he's got just the right amount of guitar and vocal-twang baritone to warrant the country-western satin and fringe button-fronts his band wears. His crooning register sits somewhere between Orbison and Johnny Cash, but a song like "Dead of Night" hints at a straightforward indie aesthetic. He's first on this list because I made the mistake of sleeping on his SF show and definitely won't miss this performance. I really think you should join me.
2. Chai
Chai is one of the most energetic bands I've seen this year. They are a four-member all-female band from Nagoya, Aichi, Japan, fronted by twins Mana and Kana, alongside Yuna and Yuuk. The songs are vocally layered over an upbeat quick punk rock with shouts and quick cuts. Their chords are simple and fun as appropriate to their swim lane, go to leave the performance with a smile after you're infected by their good vibes.
3. Mac DeMarco
If you enjoy indie rock and have never seen Mac De Marco perform live, I don't know where you've been. I first heard him in 2012 [Rock and Roll Night Club and 2 (both on Captured Tracks)], saw him open up for Phoenix in 2013 at a "secret show" at the Independent in SF, and then pretty much saw him at every music festival I went to later that year. That included Pitchfork in Chicago, FYF in LA, and Airwaves in Reykjavik. Live, he projects a distinctly relaxed vibe with an imperfect voice that breaks as it both ingratiates and reassures. Don't be fooled though, DeMarco puts out album after album at a fast clip and tours constantly. So he, and his touring band, are definitely pros at the game. Anyhow, if you haven't seen him live yet, you're (probably) long overdue.
4. The Holy
The Holy sound a little like the vocals and guitars of early Springsteen/The War on Drugs, but also have a post-punk thing that is a little like Preoccupations. Musically, this plays out quite a bit different if you watch their videos or listen to them on Spotify. Live show videos offer a jerky post-punk aesthetic, so I'm curious to see how their performance will translate in Reykjavik. As a bonus, even if I'm still unsure if it is ever necessary, their live show includes two drummers playing clear drumsets!
5. Madame Gandhi
Madame Gandhi is a badass polymath that plays drums for MIA and used to work on the corporate side of the music business. I once saw her speak about changing careers from something practical (she has an MBA) to something creative. Musically, she spits modern intersectional feminist rhymes and lyrics over catchy pop backbeats. See Madame Gandhi live and you open up the opportunity to leave feeling smarter.

Listen to my 2019 Far From Iceland Airwaves show to hear more international acts performing at the festival.

{ audio }